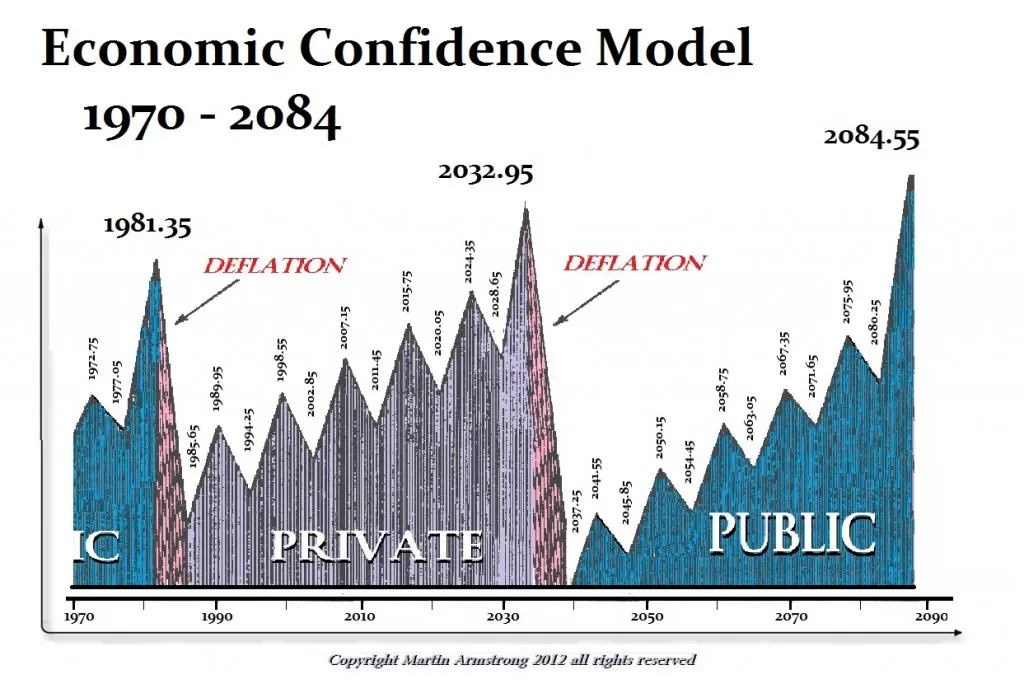 QUESTION: Mr. Armstrong; I have studied you Economic Confidence Model and found it to be extremely accurate in forecasting the business cycle. When I showed it to my professor here at ——— he responded that itis impossible to forecast the business cycle. He would not even engage in a conversation about it. Why are they so intimidated by your work?
Thank you
GMVideo Player00:0001:17
ANSWER: What you have to understand is that IF it is possible to forecast the business cycle, then that means politics have to change. The entire system is based upon the proposition of vote for me and I will reduce unemployment and bring world peace unless I do not like the people. If you listen to Larry Summers, he states that if you could forecast the business cycle, that would be bad because it would become a self-fulfilling prophecy. He also states that the economy is far too complex, like weather, with way too many moving components that make it impossible to forecast. That means the door is open to manipulate the economy, as he suggested with negative interest rates. When that failed, he then discovered there was the zero interest boundary where people would withdraw their cash from banks and defeat his negative interest tool. He has thus advocated eliminating physical paper money to allow his negative interest rate idea to then work — so he maintains. He ignores, of course, the entire pension fund system.
…click on the above link to read the rest of the article…