Plagued by another run of bank bailouts and simmering tensions between the partners in its ruling coalition, Italy's brief reprieve following the detente between its populist rulers and angry bureaucrats in Brussels is already beginning to fade. As Bloomberg reminded us on Monday, Italy's $1.7 trillion pile of public debt – the third largest sovereign debt pool in Europe – is threatening to set off a chain reaction that could hammer banks from Rome, to Madrid, to Frankfurt – and beyond.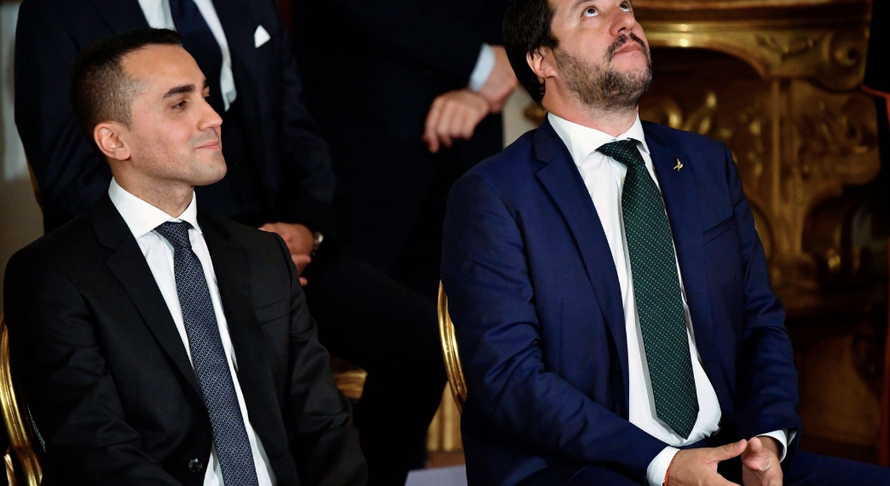 Just the mention of the precarity of Italian debt markets "can induce a shudder of financial fear like no other" in bureaucrats and businessmen alike – particularly after Italy's economy slid into a recession during Q4.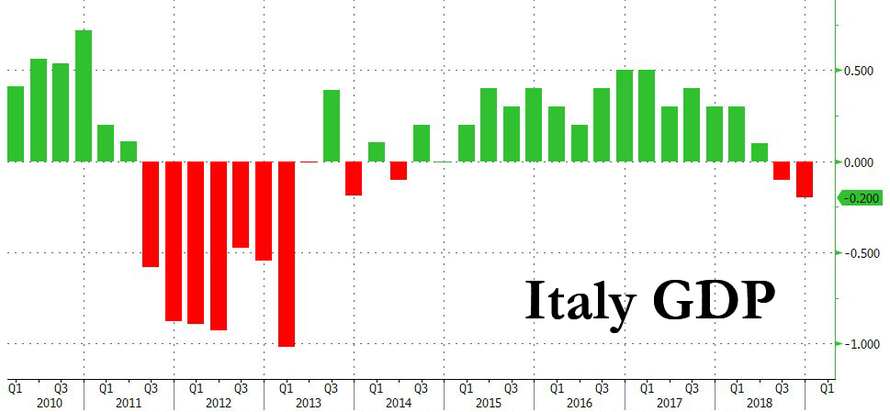 While much of Italy's debt burden is held by its banks and private citizens, lenders outside of Italy are holding some 425 billion euros ($486 billion) in public and private debt.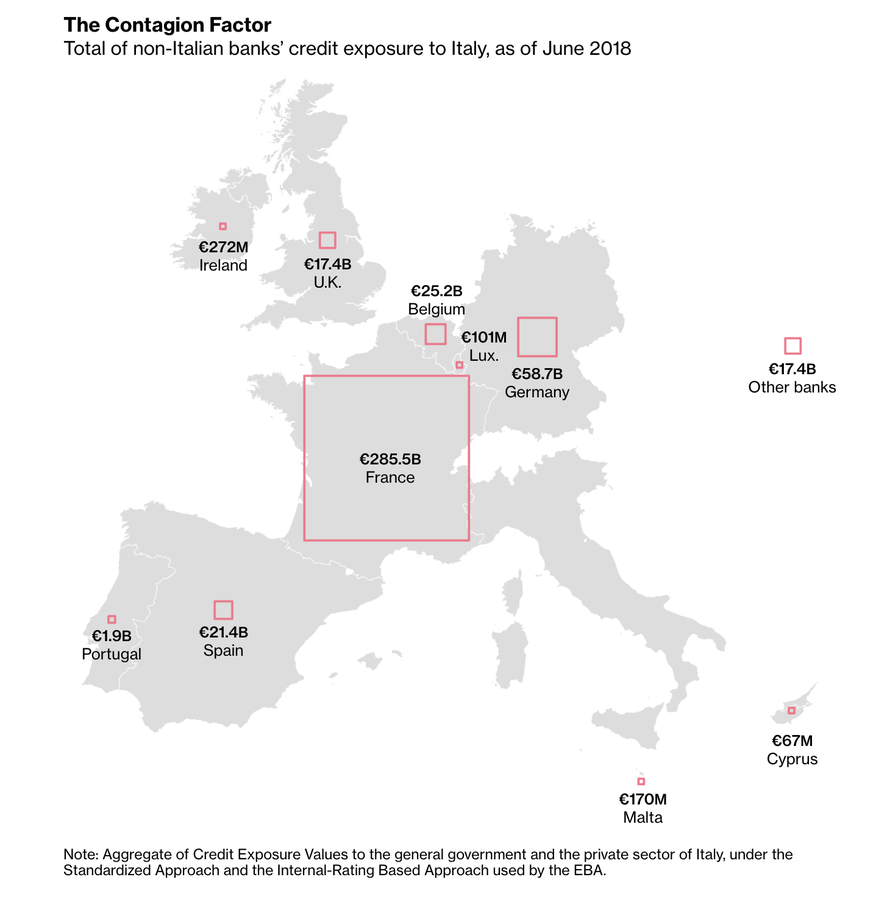 The Bloomberg analysis of Italy's financial foibles follows more reports that Italy's ruling coalition between the anti-immigrant, pro-business League and the vaguely left-wing populist Five-Star Movement has become increasingly strained. Per BBG, the two parties are fighting a battle on two fronts over the construction of a high speed Alpine rail and a legal case involving League leader Matteo Salvini over his refusal to let the Dicotti migrant ship to dock in an Italian port last summer.
After M5S intimated that it could support the investigation, the League warned that such a move would be tantamount to "blackmail" against Salvini, whose lieutenants have been pushing for him to take advantage of the party's rising poll numbers and push for early elections later this year. However, Salvini has rebuffed these demands, warning that there's nothing stopping Italian President Sergio Mattarella from calling for a new coalition instead of new elections.
…click on the above link to read the rest of the article…