While Midwest America hunkers down for the coldest temperatures in a generation, temperature records have also tumbled across South Australia, with the city of Adelaide experiencing its hottest day on record.
Life-threatening cold is sweeping across Chicago…
As Australians face animal culls, mass fish deaths across the nation, roads melting, and bats falling from trees…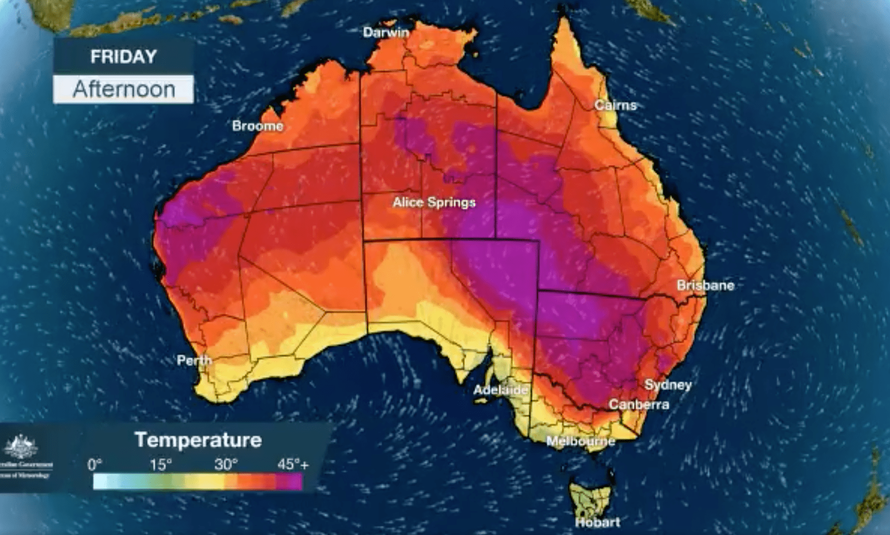 Adelaide hit 46.6C, the hottest temperature recording in any Australian state capital city since records began 80 years ago, sending homelessness shelters into a "code red", and sparking fears of another mass fish death in the Menindee Lakes in the neighbouring state of New South Wales.
In central and western Australia, local authorities were forced to carry out an emergency animal cull, shooting 2,500 camels – and potentially a further hundred feral horses – who were dying of thirst.
…click on the above link to read the rest of the article…