The central banker's memoir recounts an awkward encounter with Ronald Reagan.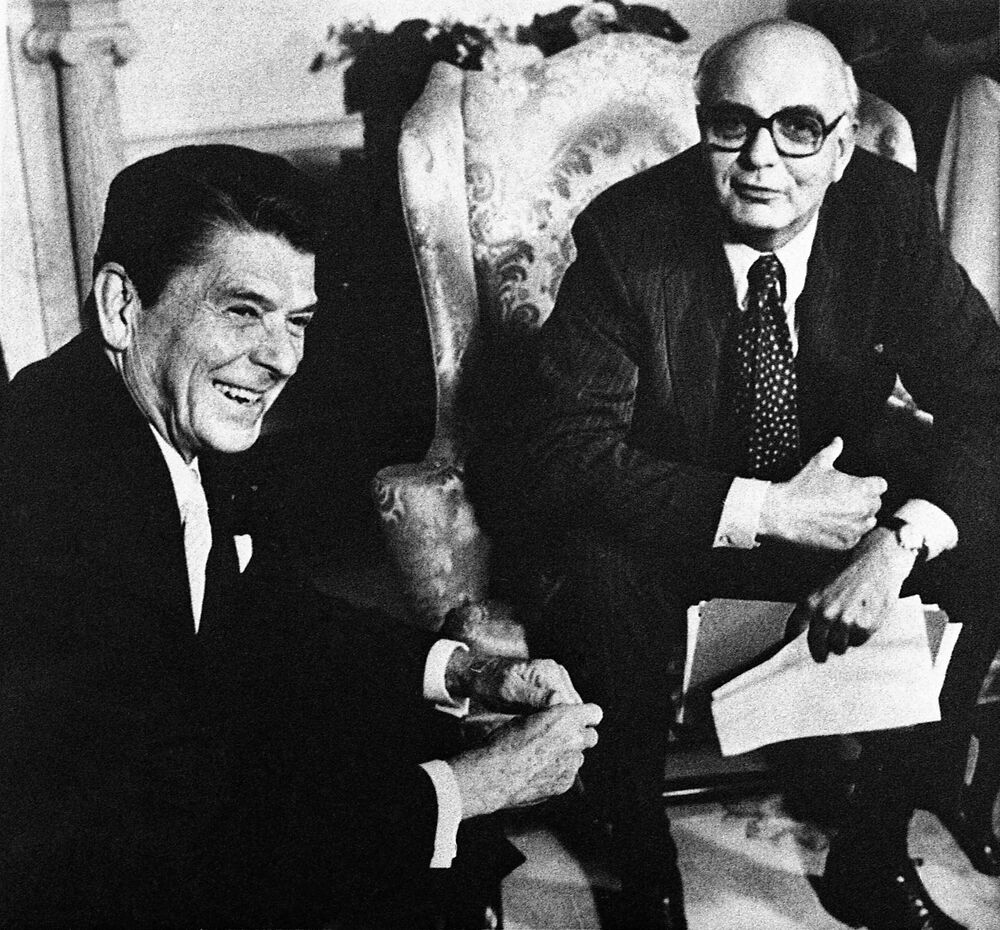 Donald Trump's repeated public criticism of the Federal Reserve's monetary policy seems extraordinary, but he isn't the first president to oppose raising rates. Paul Volcker, 91, has had firsthand experience with this, both in Lyndon Johnson's Treasury Department and as Fed chairman during the Reagan administration, as he recalls in Keeping at It: The Quest for Sound Money and Good Government (Oct. 30, PublicAffairs), written with Bloomberg Markets Editor Christine Harper. Volcker, who was Fed chairman from 1979 to 1987, is credited with ending an era of double-digit inflation by pushing short-term rates as high as 20 percent.
Later in the fall of 1965, Treasury Secretary Henry Fowler became deeply concerned about a warning he had received from Fed Chairman William McChesney Martin. The Fed planned to raise its discount rate, the rate the Fed charges banks for short-term loans, with the presumed effect of raising all market rates. Martin's clear aim was to forestall inflationary pressures as Vietnam War spending rose in an already fully employed economy. A spirited internal debate developed. The Council of Economic Advisers and the Bureau of the Budget lined up with Fowler in pleading for delay. Privately, I was sympathetic to Martin's argument and hoped to persuade the secretary into a compromise: perhaps a quarter-percentage-point increase instead of the planned half-point.
The unfortunate result for me was the creation of a four-man ad hoc committee to examine the issue. The composition was odd. Although I was the Treasury's representative, I was eager to compromise. Dan Brill, the Fed's research chief, was strongly opposed to any rate hike despite his boss's view. So were, in varying degrees, representatives from the CEA and the Bureau of the Budget (now the Office of Management and Budget). Predictably, we concluded that the decision could wait until January so it could be coordinated with the new budget.
…click on the above link to read the rest of the article…