QUESTION: Mr. Armstrong; You have worked with politicians worldwide and both sides. What is your opinion of the politics that has emerged post-Great Depression?
LM
ANSWER: The major difference between the socialism supported by the Democrats/Labour in Western Society is that to them the individual has no value, it is the collective society, which they then elevate themselves to rule. Conservatives believe in the individual has rights and value and that the state is to serve the people. In the eyes of socialism, it is not the individual but the collective society which is the value and they are qualified to rule from above. The socialist always seeks to control others and in so doing, the individual is always sacrificed for the collective state. It is not what your country can do for you personally, it is the teaching that you as the individual are to be sacrificed for the greater good of the whole which is controlled by the politicians – i.e. former the Soviet Union.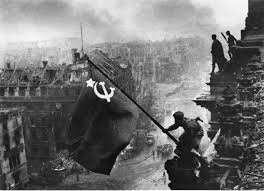 Nevertheless, the socialist always pretend that they are on your side. They have flipping everything upside down. Your personal well being is only possible by surrendering your individuality to the state. It is what they have done with Death Insurance. The insurance companies could not sell Death Insurance, so the reversed it and called it Life Insurance. Like fire insurance protects against fire, life insurance does not protect you from living forever. They reversed the label to make you feel proud how much Death Insurance you own. Socialist did the exact same thing. They get people to surrender their individuality to the state and always blame the rich when your quality of life declines.
Keep in mind that career politicians even on the right also support the government against the individual. Thomas Paine in Common Sense took the position.
…click on the above link to read the rest of the article…