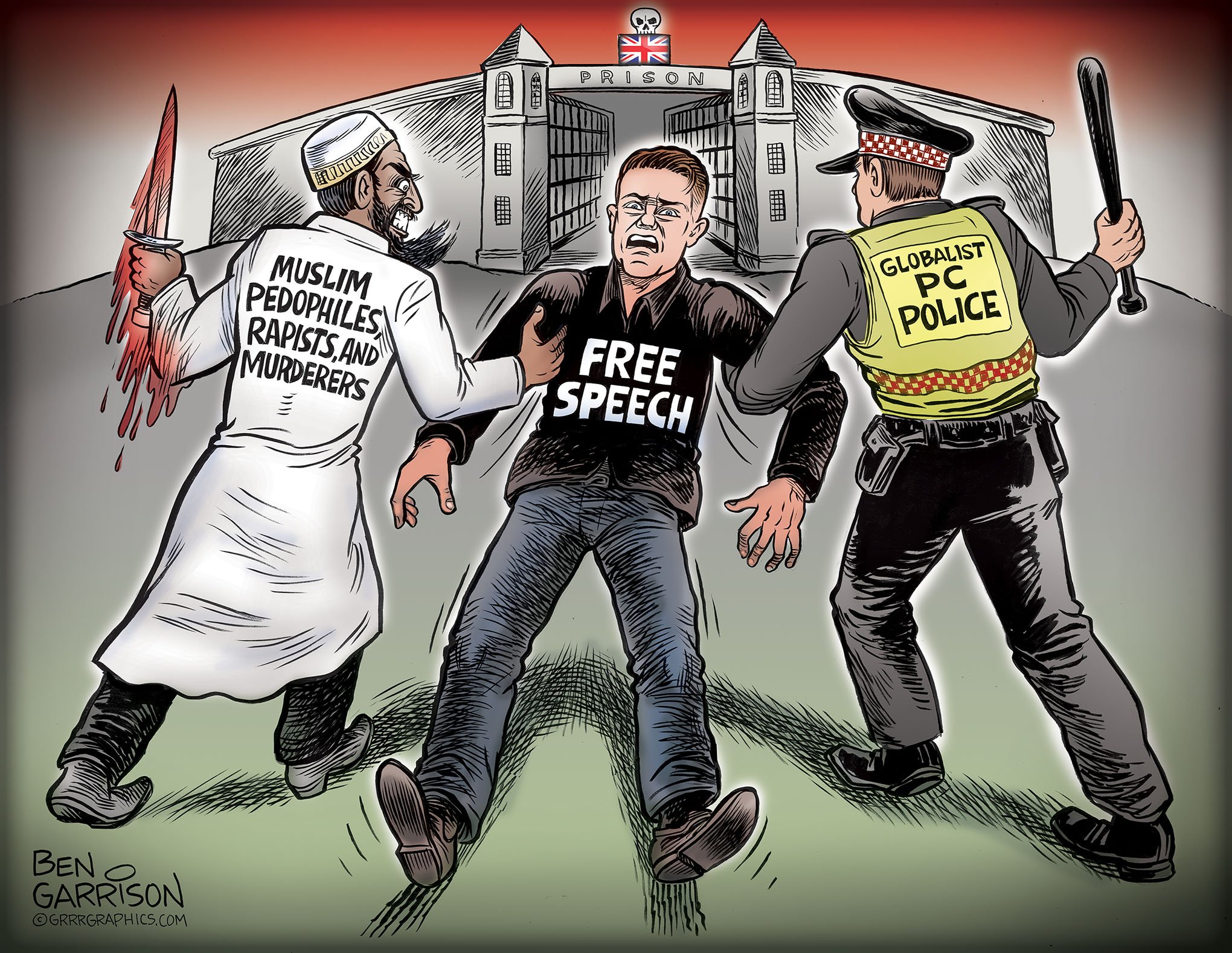 Free speech is gone–the imprisonment of Tommy Robinson proves that. There was no legitimate charge, no trial, no due process. Instead, he was disappeared into jail where death threatens him. Remember, an anti-Muslim Englander was imprisoned for a year for leaving a bacon sandwich near a mosque. He was murdered while locked up. The same threat looms for Robinson. The media are not allowed to talk about it. It's the 'law.'
Robinson is a whistleblower who cast light on a huge problem in his country: Muslim pedophile rape gangs. Apparently Muslims are a protected caste and so Robinson was arrested and locked up. He was on parole and the British authorities were determined to lock him up again on any pretense. They said he was a 'threat to the peace,' which is ridiculous.
What's next, England—people getting 'disappeared' into gulags or the being shot in the back of the head, Stalin-style? It's good to see many patriotic citizens in England protesting Robinson's arrest. Unfortunately, they've all been disarmed. Let that reinforce a lesson for us Americans: Never, ever give up your guns. If our government ignores our Constitutional rights and tries to 'disappear' us into prison camps, we'll know what to do. Remember the words of Solzhenitsyn:
"And how we burned in the camps later, thinking: What would things have been like if every Security operative, when he went out at night to make an arrest, had been uncertain whether he would return alive and had to say good-bye to his family? 
…click on the above link to read the rest of the article…