"I am trying to recall a legal case where someone was convicted of a 'crime' which cannot be reported on." — Gerald Batten, UKIP member of the European Parliament.
"UKIP Peer Malcolm Lord Pearson has written to Home Secretary Sajid Javid today saying: if Tommy is murdered or injured in prison he and others will mount a private prosecution against Mr Javid as an accessory, or for misconduct in public office." — Gerald Batten.
Good on Lord Pearson.
On Friday, British free-speech activist and Islam critic Tommy Robinson was acting as a responsible citizen journalist — reporting live on camera from outside a Leeds courtroom where several Muslims were being tried for child rape — when he was set upon by several police officers. In the space of the next few hours, a judge tried, convicted, and sentenced him to 13 months in jail — and also issued a gag order, demanding a total news blackout on the case in the British news media. Robinson, whose real name is Stephen Yaxley-Lennon, was immediately taken to Hull Prison.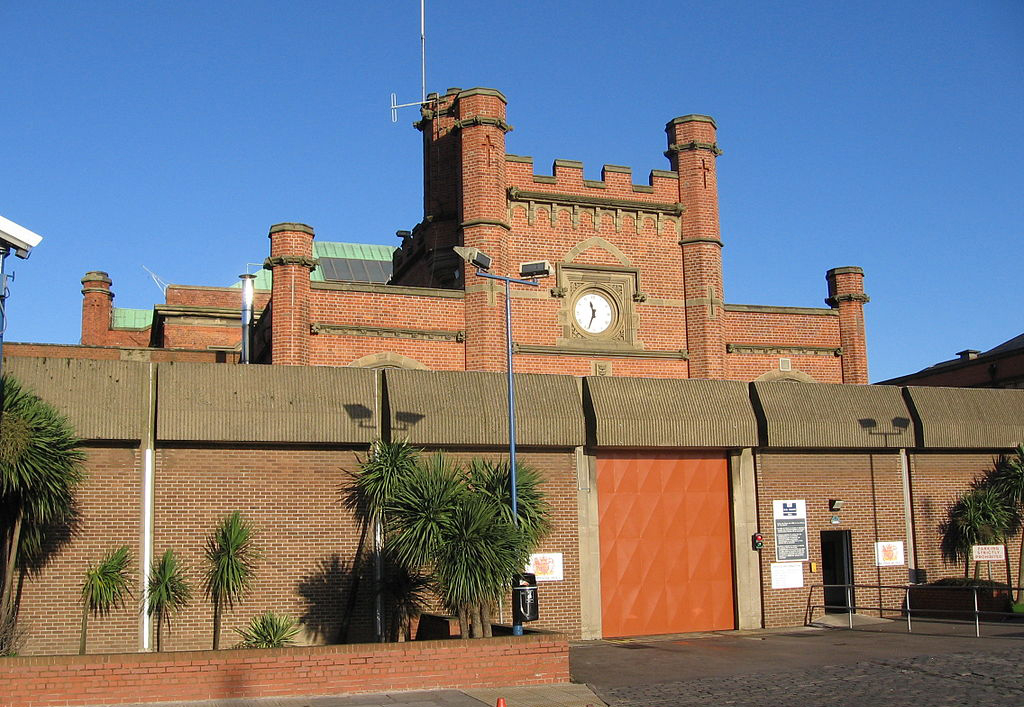 Hull Prison, in Kingston upon Hull, England, where Tommy Robinson was taken to serve a 13-month prison sentence just hours after his arrest on Friday, May 25.
Most media outlets were remarkably compliant. News stories that had already been posted online after Robinson's arrest at the Scottish Daily Record,Birmingham Live, The Mirror, RT, and Breitbart News were promptly pulled down, although, curiously, a report remained up at the Independent, a left-wing broadsheet that can be counted on to view Robinson as a hooligan.
…click on the above link to read the rest of the article…