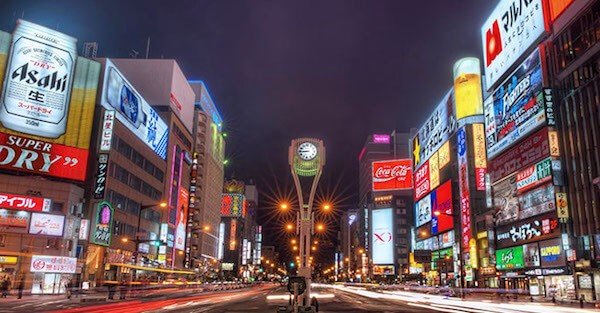 After having traveled to more than 120 countries in my life, the only person I know who's been to more places than I have is Jim Rogers.
Jim is a legend– a phenomenal investor, author, and all-around great guy.
(His book Adventure Capitalist is a must-read, chronicling his multi-year driving voyage across the world.)
Some time ago while we were having drinks, Jim remarked that he occasionally tells people, "If you can only travel to one foreign country in your life, go to India."
In Jim's view, India presents the greatest diversity of experiences– mega-cities, Himalayan villages, coastal paradises, and a deeply rich culture.
My answer is different: Japan.
To me, Japan isn't even a country. Japan is its own planet… completely different than anywhere else in ways that are incomprehensible to most westerners.
(Watch my friend Derek Sivers explain it to a TED audience here.)
On one hand, this is a culture that strives to attain beauty and mastery in even mundane tasks like raking the yard or pouring tea.
Everything they do is expected to be conducted to the highest possible standard and precision.
They start the indoctrination from birth; Japanese schools typically do not employ janitors and instead train children to clean up after themselves.
Later in life, the Japanese salaryman is expected to practically work himself to death (or suicide) for his company.
Obedience and collectivism are core cultural values, and the tenets of Bushido are still prevalent to this day.
One of the most remarkable examples of Japanese culture was the aftermath of the devastating 2011 earthquake (and subsequent tsunami) in the Fukushima prefecture.
…click on the above link to read the rest of the article…