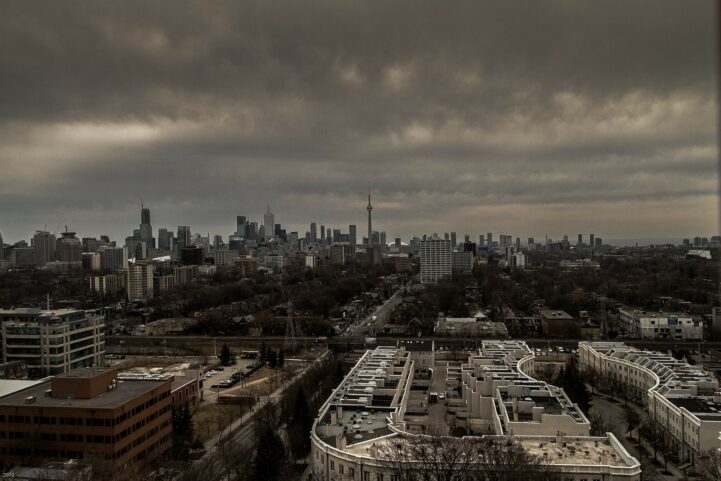 Canadian real estate values continue to soar, and a record number of buyers are piling into risky loans. According to the Bank of Canada (BoC), and the Ministry of Finance (MoF), high ratio mortgage borrowers are extending themselves to the limit. While we covered how concerning this trend has become in Toronto, it's not just isolated to that city. It's a trend that's growing across all Canadian urban centers.
High Risk Mortgages
People taking out high-ratio mortgages combined with incomes too low for the property value, is spreading across Canada. A high-ratio mortgage is defined as a mortgage where the buyer leaves less than a 20% downpayment. The BoC and MoF have both expressed concern when high-ratio mortgages are paired with high income-to-loan ratios. The amount of high risk buyers is increasing as markets reach dizzying heights, especially in urban areas.
Vulnerability isn't just the buyer's ability to keep devoting a high percentage of their income to carrying payments. Since the number of these buyers are accelerating as prices get higher, they're at a greater risk during a correction (not even a crash). Something as small as a 5% drop in value and many of these mortgages would be underwater. Underwater is industry slang for the buyer has 0, or less than 0, equity in their home. If this happens it would mean already broke homeowners would have to pay to get rid of their home. Combine that with a higher interest rate at renewal, and you can imagine the mayhem that can unfold.
Toronto And Vancouver Have The Highest Totals
High-ratio mortgages with low income levels is a growing trend in Canada, but Toronto and Vancouver take it to the next level. Across Canada, 18% of high risk mortgages have extremely low incomes for the homes they're in, an increase of 38% over two years.
…click on the above link to read the rest of the article…