From hiking to swimming, sipping to shipping, how shifting weather patterns are changing lives in the province.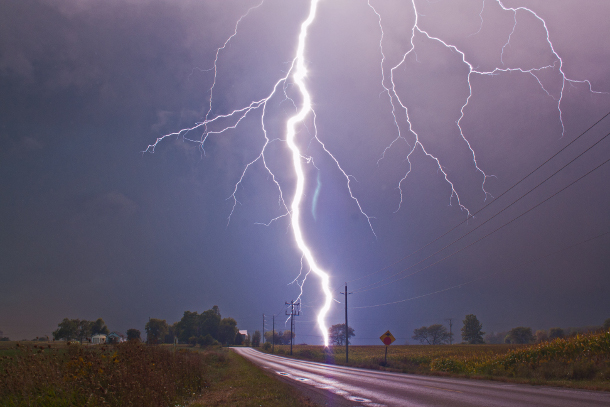 Climate change is hitting home across Ontario, whether you love hiking, skating, swimming, or sipping a craft wine from the Niagara's vineyards. It's affecting jobs, too, including in tourism, shipping and energy sectors. Here are seven ways climate change is getting personal in the province.
1. New storm norm
Mark Robinson has no doubt that climate change is increasingly playing havoc with Ontario's weather. He ought to know. He chases storms for a living.
The Weather Channel meteorologist and StormHunters personality says swings in weather have been getting wilder over the 15 years he's been monitoring tornados and extreme storms.
"There are more of a clustering of events rather than having a bunch of events all over the place. It can be really quiet for a while, then you end up with these insane days when you're running around like crazy."
Robinson says one factor intensifying the storms he chases in the winter is the larger ice covers on the Great Lakes. Ice cover will keep the number of squalls down, but when they happen, they happen big. Last November, parts of Buffalo were hit with two meters of snow. "It was like nothing I'd ever seen."
2. Time for new vines
The weather is getting to Richard Kocsis, who helps run his family's Mountain Road winery in the Niagara region. "The cold winters have killed a lot of vines. The wet summers have caused a lot of fungus."
Mountain Road aims to produce around 2,000 cases of wine yearly, but "yields are down tremendously because of all the death over the winter and the rot in the summer time." All that rain and snow have dampened tourist visits, too.
…click on the above link to read the rest of the article…