Home » Posts tagged 'hong kong protests'
Tag Archives:
hong kong protests
Following a renewed surge in protest unrest and violence in the wake of the controversial mask ban which went into effect on Saturday, Hong Kong leader Carrie Lam has for the first time issued public warning that the Chinese military could step in, saying this drastic step would only happen if it "becomes so bad".
Expressing hope it won't come to that, and that the situation will resolve itself under local authorities, she noted that the four month-long raging protests were no longer "a peaceful movement for democracy" and urged outside critics to understand this.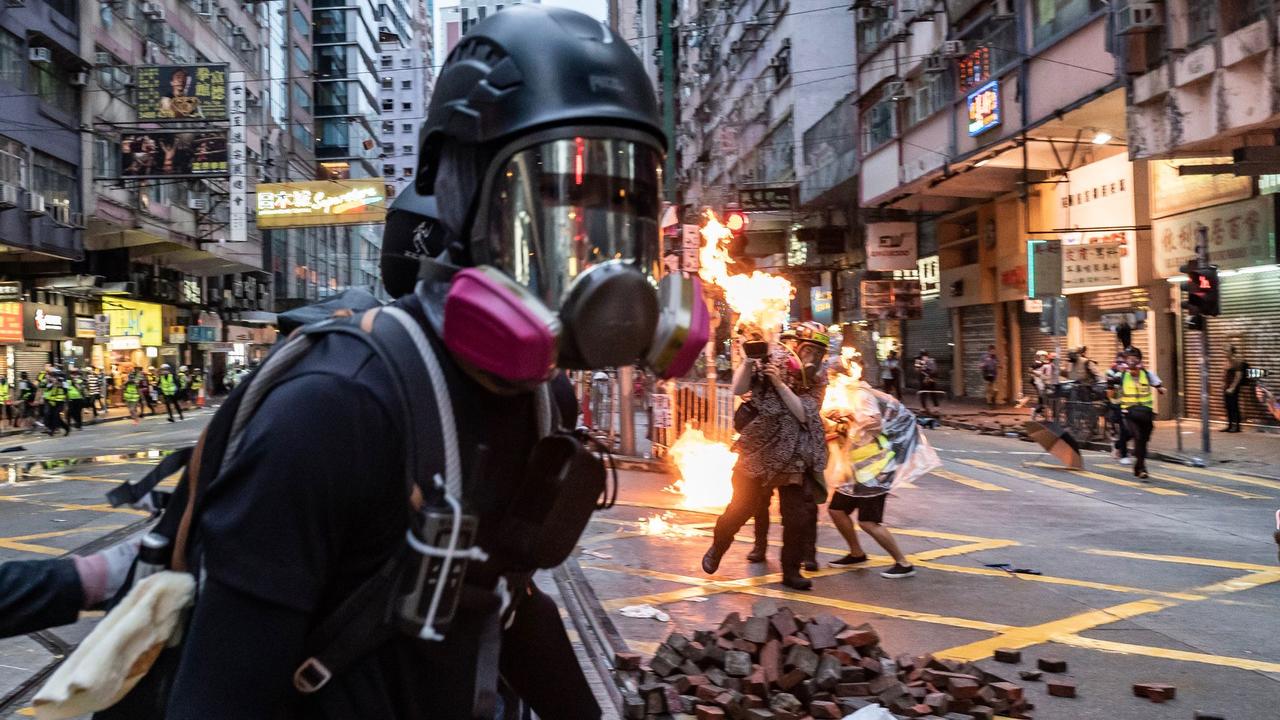 "I still strongly feel that we should find the solutions ourselves. That is also the position of the central government, that Hong Kong should tackle the problem on her own, but if the situation becomes so bad, then no options could be ruled out if we want Hong Kong to at least have another chance," Lam said at a news conference on Tuesday.
Over the past month especially, demonstrations have increasingly involved a smaller but more hardline crowd of mostly face-masked youth relying on extreme tactics such as hurling molotov cocktails at police, and setting stores and infrastructure on fire, along with increased vandalism.
The anti-Beijingers have attempted to bring the city to a complete halt, using various tactics such as erecting barriers on busy roadways, occupying the international airport, and vandalizing train stations including attempting to disable trains. The protests seem to have entered a new, more dangerous phase, which further suggests the Chinese military could be inching closer to direct intervention.
…click on the above link to read the rest of the article…