Home » Posts tagged 'conspiracies'
Tag Archives:
conspiracies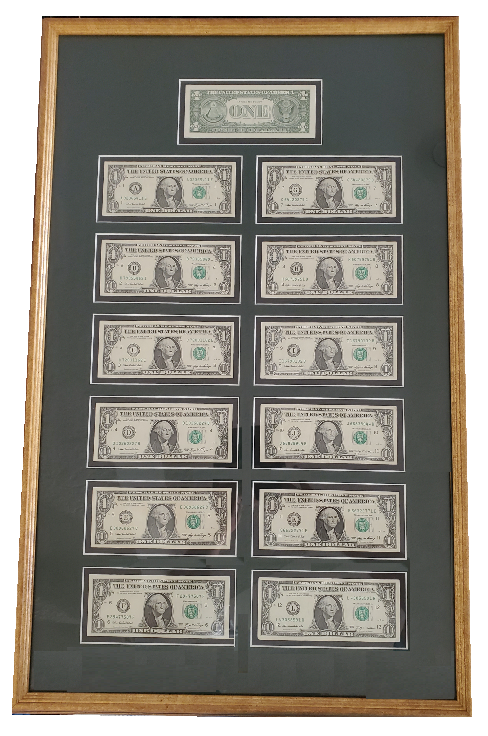 QUESTION: I found your history of the Federal Reserve very insightful which nobody else has put together. Can you explain your comment that the ECB could go bankrupt but not the Fed?
Thank you very much.
HB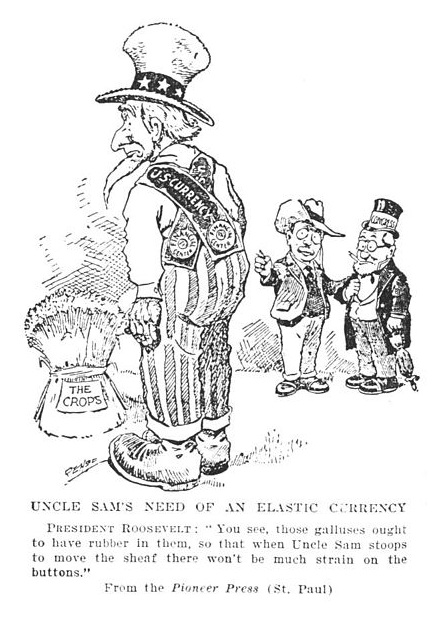 ANSWER: Here is a full set of $1 bills with each issued by its respective branch. I would like to t5han Kohn C for having this framed and sent to me as a gift. The Federal Reserve is independent whereas it has its own authority to increase or decrease its power to create elastic money. I understand that many see this as evil, but it was absolutely essential. During an economic crash, people hoard their cash and do not spend it. Consequently, banks start to fail because they lent money out long-term as in mortgages but the demands by depositors are immediate. That is why a bank would fail in the midst of a run. Its assets are tied up in loans which they then recall and cannot sell the real estate to get liquid.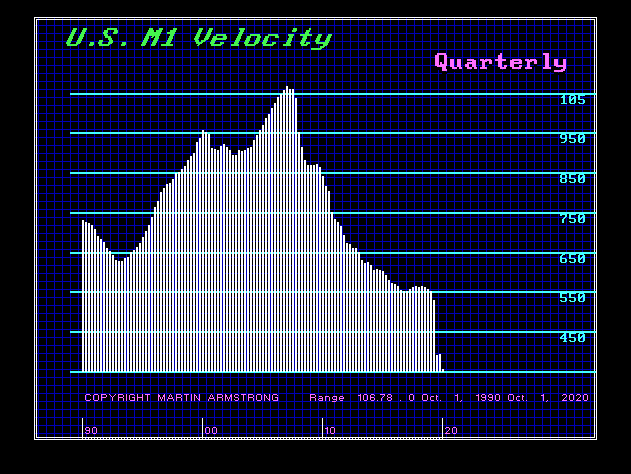 Right now we have had that problem where the velocity of money has been declining from 2007 until Trump was elected, but then it took a nose-dive in a waterfall event thanks to COVID lockdowns and rising unemployment. The Fed's "elastic" money means they can create money in electronic form purchasing in debt which in theory injects cash into the system. However, because Congress has been so corrupt, the requirement to buy government debt has not directly helped the economy as it was originally intended to do in 1913 when it would only by corporate debt. That prevented companies from going bust and laying off people because they did not have the immediate cash.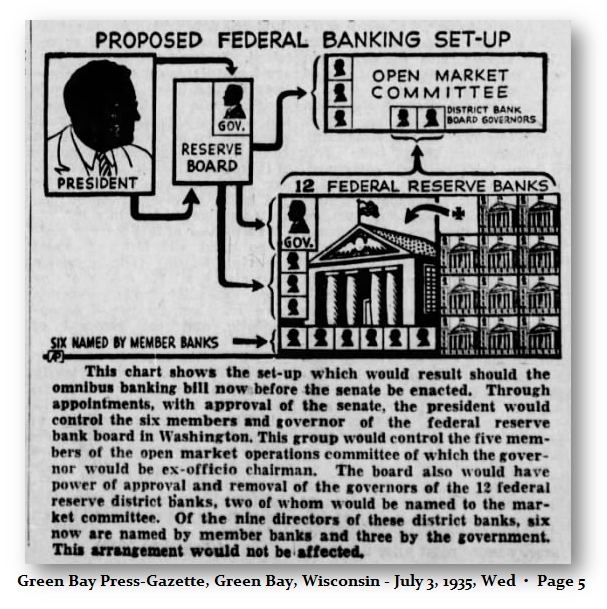 …click on the above link to read the rest of the article…
martin armstrong, armstrong economics, fed, us federal reserve, money printing, money, fiat currency, conspiracies