The top Marine Corps General for Japan this week issued some very revealing statements in an interview focused on countering China in the Financial Times. Despite Chinese leadership insisting that the Taiwan and Ukraine situations are not comparable, this is precisely how Lieutenant General James Bierman presented the situation, even going so far as to admit the Pentagon is preparing a counter-China "theatre" by cultivating military ties with southeast Asian allies.
"The US and Japanese armed forces are rapidly integrating their command structure and scaling up combined operations as Washington and its Asian allies prepare for a possible conflict with China such as a war over Taiwan, according to the top Marine Corps general in Japan," the FT report begins.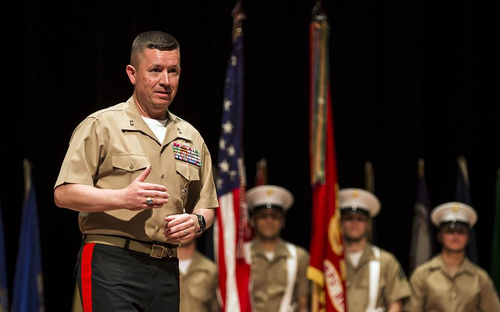 While it's no secret that Tokyo has been more and more openly siding with the US stance on arming Taiwan over the past year, also abandoning its historic post-WWII neutrality by drastically ramping up defense spending, Gen. Bierman confirmed "exponential increases" over the past year in joint US-Japan operations.
The interview itself is explosive enough to provoke the ire of Beijing officials, given how explicit the theme of the 'Ukraine-ification of Taiwan' is throughout Bierman's statements, especially given it's coming from the commanding general of Third Marine Expeditionary Force (III MEF) and of Marine Forces Japan.
Speaking in an unusually open and detailed manner regarding ongoing preparations to defend Taiwan, the US general said the following:
…click on the above link to read the rest…