Thousands of tractor-driving Dutch protesters came out this week to continue demonstrations against the government's radical plan to cut nitrogen emissions by 30% – 70% as part of their 'green' agenda.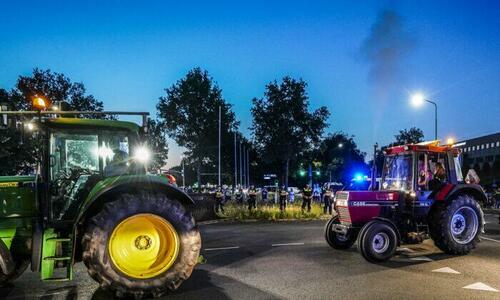 Farmers from the world's 5th largest exporter of food are demanding that the Hague immediately reverse course, and have blocked the border between Holland and Germany over the rule which would lead to the closure of dozens of farms and cattle ranches.
On Wednesday, dozens of tractors blocked a highway close to the German border, according to traffic authorities.
Even larger protests are scheduled for July 4, with organizers taking to Telegram to call people to action against rules they say will "flatten" the country's agriculture industry.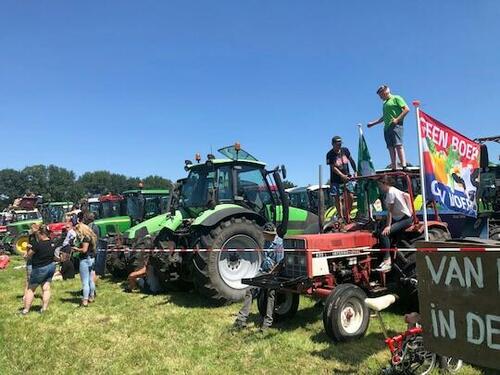 According to the Epoch Times, the message calls on concerned farmers and citizens to organize their own regional actions with the goal of closing all "distribution centers for food supplies and all major polluters" until "the government changes its plans."
One viral call for a July 4 protest came from a large truckers' Telegram group, suggesting that some truckers in the Netherlands may find themselves in solidarity with the nation's agriculturalists.
The farmers, who plan to protest at many of the nation's airports, specifically mentioned Schiphol and Eindhoven. NLTimes.nl has reported that spokespersons for both airports say they are monitoring the situation but have little information at present.
In 2021, the Netherlands' coalition government proposed slashing livestock numbers in the country by 30 percent to meet nitrogen emissions targets.
The country has already implemented stringent restrictions on new construction with the aim of curbing nitrogen emissions.
Rabobank has argued that those new hurdles have slowed down homebuilding in the Netherlands, intensifying a housing shortage in the densely populated coastal nation.
…click on the above link to read the rest of the article…