One of the most pernicious consequences – if primarily for the anti-Russia west – resulting from the Ukraine war, has been the unprecedented spike in fertilizer prices which among other things, has sparked a historic surge in food prices and collapse in supply chains around the globe, as we discussed in these articles published over the past few months:
Fast forwarding to today, when we have some good, some bad and some pretty terrible news. The good news it that fertilizer prices have eased modestly from all time highs, as the following chart of Tampa Ammonia CFR spot prices shows.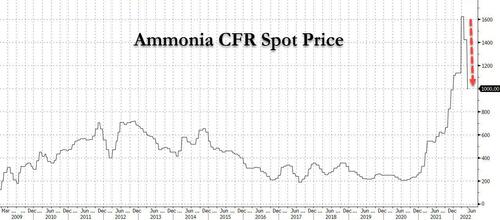 The bad news is that the the price hasn't dropped nearly enough: according to Bloomberg, the glut of fertilizers piling up at the biggest Brazilian ports signals that the price of the nutrients has to drop further before farmers start buying.
In Paranagua, private warehouses reached their maximum storage capacity of 3.5 million tons, Luiz Teixeira da Silva, Paranagua's operations director told Bloomberg. A terminal operated by VLI Logistics, one of the two at Santos port that store fertilizers, is also full, according to people with knowledge of the matter who asked not to be named as the information isn't public.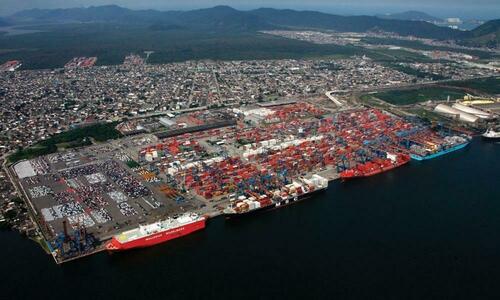 As noted above, the price of fertilizers across the globe has exploded to unprecedented levels, and Brazil has been no exception.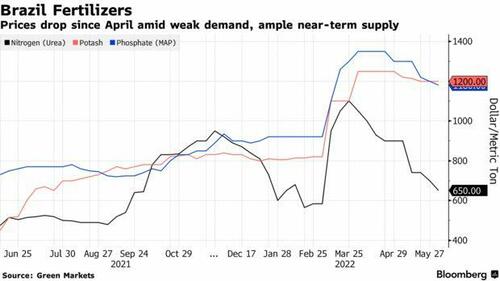 …click on the above link to read the rest of the article…