There's no money to buy petrol, the crisis-hit Sri Lankan government said Wednesday as it urged citizens to "not to wait in line" for fuel, and following violent protests in the streets, which started in early April in the capital of Colombo and quickly spread across the country due to soaring prices amid food and other essential resource shortages like medicine.
On Tuesday the new prime minister, Ranil Wickremesinghe, declared in a television address that Sri Lanka was down to it's "last day of petrol" amid the most severe crisis in over seven decades. He said the country would need an immediate bail-out of at least $75 million of foreign currency just to cover the next few days of essential imports.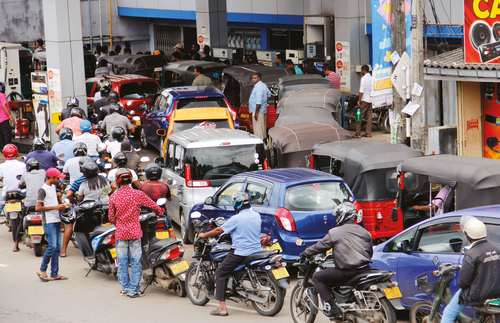 Following the development, Reuters wrote "Sri Lanka is expected to be placed into default by rating agencies on Wednesday after the non-payment of coupons on two of its sovereign bonds."
It's predicted to be just the beginning of a historic default on a total $12.6 billion of overseas bonds – the first such since the small country's independence from Britain in 1948, amid a continued spiral of runaway inflation and foreign exchange squeeze fueled by lack of dollars.
…click on the above link to read the rest of the article…