French president says 'renaissance' of atomic energy industry will help end country's reliance on fossil fuels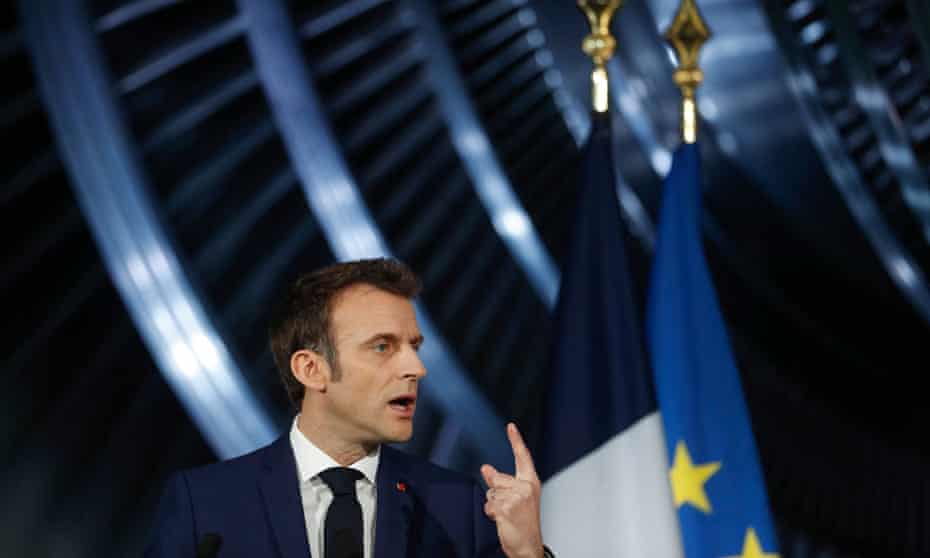 Emmanuel Macron has announced a "renaissance" for the French nuclear industry with a vast programme to build as many as 14 new reactors, arguing that it would help end the country's reliance on fossil fuels and make
France
 carbon neutral by 2050.
"What our country needs … is the rebirth of France's nuclear industry," Macron said in a speech in the eastern industrial town of Belfort, in which he lauded the country's technological prowess.
The centrist French president, who is expected to announce his campaign for re-election this month, is conscious of a growing debate about energy ahead of this spring's presidential vote as costs to consumers rise. Environmental issues are also a growing concern among French voters.
Atomic energy provides about 70% of French electricity, and low-cost nuclear power has been a mainstay of the French economy since the 1970s, but recent attempts to build new-generation reactors to replace older models have become mired in cost overruns and delays.
Presidential candidates on the right have supported more nuclear power plants saying France should have "sovereignty" over its electricity, while detractors on the left have warned of the cost and complexity of building new reactors. Environmentalists have raised safety concerns over radioactive waste that remains deadly for tens of thousands of years.
Macron said French nuclear regulators were "unequalled" in their rigour and professionalism and that the decision to build new nuclear power plants was a "choice of progress, a choice of confidence in science and technology".
…click on the above link to read the rest of the article…