Average Briton produces more carbon in two days than Congolese person does in entire year, study finds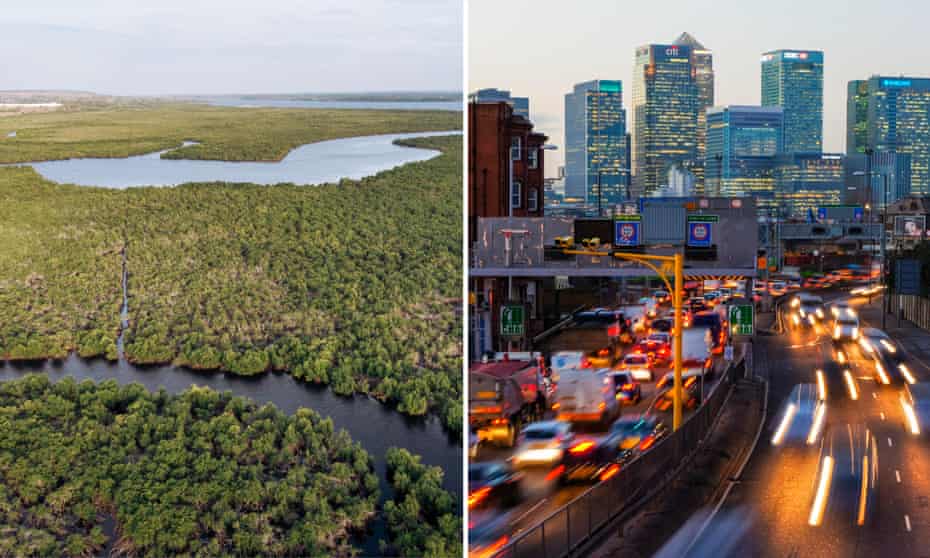 In the first two days of January, the average Briton was already responsible for more carbon dioxide emissions than someone from the Democratic Republic of the Congo would produce in an entire year, according to analysis by the Center for Global Development (CGD).
The study, which highlights the "vast energy inequality" between rich and poor countries, found that each Briton produces 200 times the climate emissions of the average Congolese person, with people in the US producing 585 times as much. By the end of January, the carbon emitted by someone living in the UK will surpass the annual emissions of citizens of 30 low- and middle-income countries, it found.
Euan Ritchie, a policy analyst at CGD Europe, said his work was prompted by the "climate hypocrisy" of western countries, including the UK and the US, that have pledged to stop aid funding to fossil fuel projects in developing states.
"At Cop26 there was lots of hand-wringing by rich countries about the extent to which aid and other development finance should finance fossil fuels in poorer countries," said Ritchie. "The hypocrisy of this caught my attention."
"Our analysis shows that in just a few days, the average person in the UK produces more climate emissions than people in many low-income countries do in an entire year. It would be a cruel irony if the countries that have least contributed to this problem won't be able to have access to energy infrastructure."
…click on the above link to read the rest of the article…