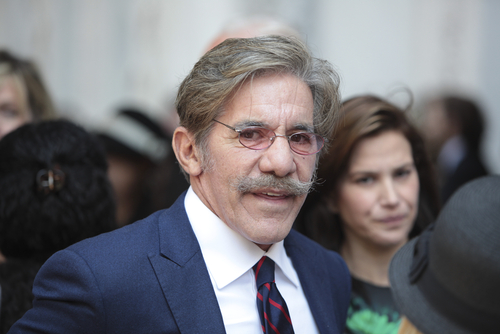 I find it really disturbing that people you thought were capable of independent thought turn out to be like a drone just maneuvering through life without a clue. Geraldo Rivera actually said: "If I'm in your room with my grandchildren who are not vaccinated because they are too young and you lie about vaccine status, and you sneeze on my grandchildren, that could be a crime. That is absolutely so selfish."
Perhaps Geraldo has failed to comprehend the news that being vaccinated does not prevent you from getting COVID, nor does it prevent you from spreading COVID. The four people who were diplomats that took Omicron to Hong Kong were vaccinated. Using Geraldo's logic, if you are vaccinated and give COVID to his grandchildren, that's OK, but if you are not vaccinated then the same act is criminal? You can see how Hitler was able to get people to hate the Jews.
Let me make this very clear, my family had COVID and the grandchildren, under 10, may have had a runny nose at best when their parents were sick for about 10 days. Then in the other family group, one parent had COVID and was laid up for also about 10 days, while the other didn't get it in the same house. The same with the children under 10. I too probably had COVID, although I tested negative five times, and two doctors said I mostly had it because the tests are not valid.
…click on the above link to read the rest of the article…