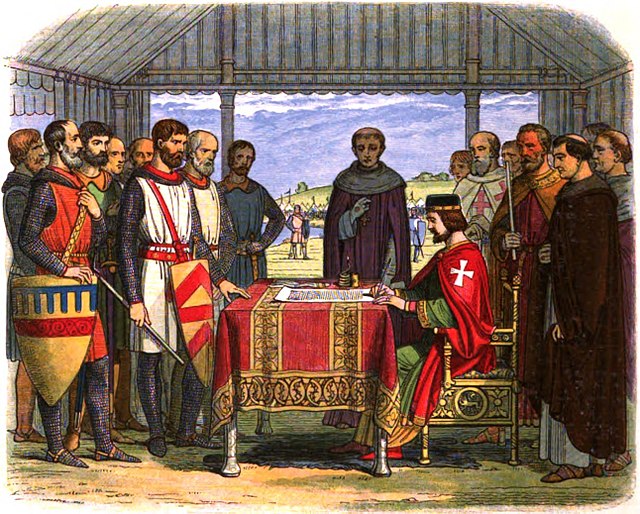 Could This be a Blow-Off Top for Tyranny?
King John's military failure at the Battle of Bouvines triggered the barons' revolt, but the roots of their discontent lay much deeper. King John ruled England in a ruthless manner at a time when the instruments of government and the practices of the courts were becoming consolidated. Eventually the barons could no longer abide the unpredictable ruling style of their kings. Their discontent came to a head during John's reign.
There was a lot of defeatism evident in the comments on my recent series of posts, Why the West can't ban Bitcoin, How we know Bitcoin is a force for good and No-Coiners don't get that it's not up to the government.  The overall timbre being that governments are all-powerful and that they will simply ban or outlaw emergent phenomenon that doesn't suit their purposes.
For awhile this was also my concern. When I wrote Domestic Terror is a Government Without Constraints it was motivated from a place of angst and hopelessness. However as we've all been watching events unfold, my mindset around this has been shifting. I have been coming across instance after instance of historical accounts on how seemingly unassailable and despotic regimes were swept away in mere moments of time, when it was least expected, when they seemed to be at the height of their power and poised to consolidate it even more.
It is in these inflection points where nobody is aware of their existence, a grain of sand shifts somewhere and suddenly a geopolitical Minsky Moment ensues. Then it's all over:
…click on the above link to read the rest of the article…