In its latest World Economic Outlook report published on Tuesday morning, the International Monetary Fund voiced its starkest caution about stagflation yet, warning that the global economic recovery has lost momentum and become increasingly divided, even as it warned about rising inflation risks.
The fund warned threats to growth had increased, pointing to the delta variant, strained supply chains, accelerating inflation and rising costs for food and fuel. As a result, the IMF trimmed its global growth forecast and now expects world GDP to rise 5.9% this year, down 0.1% from what it anticipated in July and a bounce from the 3.1% contraction of 2020. The 2022 forecast was unchanged at 4.9%.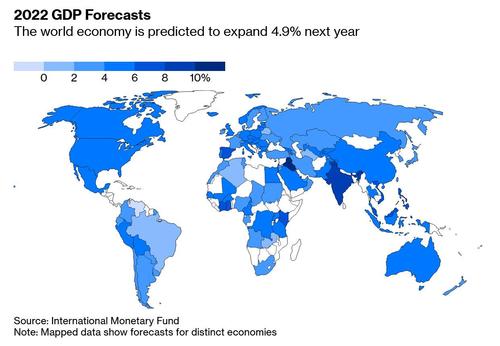 Pointing to this "dangerous divergence" in economic prospects across countries, the IMF said that this remains "a major concern." And while the IMF trimmed its growth outlook, it also warned that the global economy is entering a phase of inflationary risk, and called on central banks to be "very, very vigilant" and take early action to tighten monetary policy should price pressures prove persistent.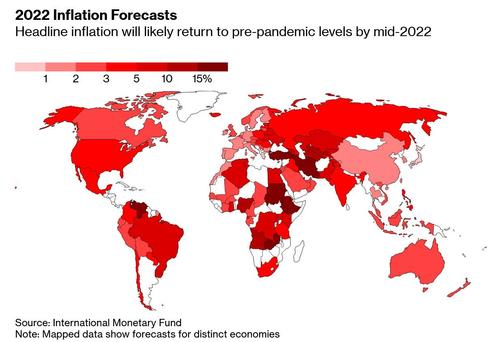 …click on the above link to read the rest of the article…