A bombshell Yahoo News investigation published Sunday is being called the most important deep-dive exposé in years detailing the lengths the CIA and US national security state went to nab WikiLeaks founder Julian Assange while he was holed up at the Ecuadoran embassy. US officials were even having meetings discussing possible assassination of the man who exposed so many secrets of American military and clandestine actions abroad.
Dozens of US intelligence officials, including many who had served under the Trump administration, are now confirming the CIA considered "options" for kidnapping and/or assassinating Assange and that plans were mulled over at the highest levels of CIA leadership. "More than 30 former U.S. officials — eight of whom described details of the CIA's proposals to abduct Assange," are sourced in the report, which further reveals the CIA targeted journalists who worked closely with WikiLeaks, including Glenn Greenwald.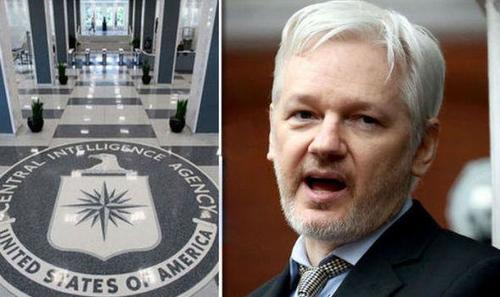 Among the many key new revelations in the report includes that then CIA chief Mike Pompeo was itching for revenge against WikiLeaks and Assange after the "Vault 7" leaks, considered a massive embarrassment to the agency almost without parallel. This began years-running US intelligence "war" on the whistleblower organization publisher of leaked and classified materials, which had the end goal of destroying it and Assange.
WikiLeaks itself had publicized on multiple occasions reports of its legal and media team being victims of "professional operations" by CIA assets, and even provided surveillance footage of a "grab team" at various points camped outside the Ecuadorian embassy in London. We also learn that attempts to tie WikiLeaks to the Russian government was part of a CIA propaganda campaign tied to its 'dirty war' on the media entity.
Here's how the lengthy and stunning investigative report begins:
…click on the above link to read the rest of the article…