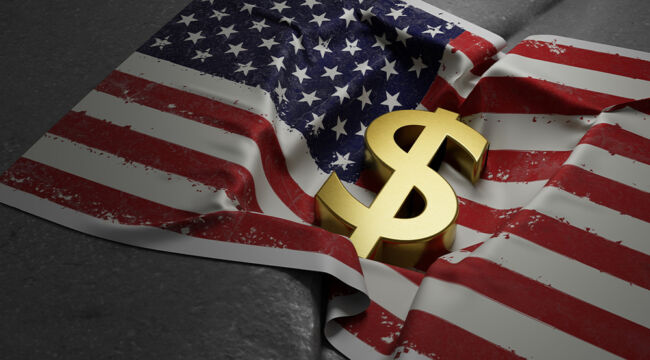 We have a fine-sounding word for running with the herd: momentum. When the herd is running, those who buy what the herd is buying and sell what the herd is selling are trading momentum, which sounds so much more professional and high-brow than the noisy, dusty image of large mammals (and their trading machines) mindlessly running with the herd.
We also have a fine-sounding phrase for anticipating where the herd is running: front-running. So when the herd is running into stocks, those who buy stocks just ahead of the herd are front-running the market.
When the Federal Reserve announces that it's going to make billionaires even wealthier with some new financial spew, those betting that stocks will never go down because the Fed has our back are front-running the Fed.
There are two remarkable assumptions at the heart of momentum and front-running: The momentum herd and those front-running the herd base their behavior on the assumption that there will always be other rich people who will sell all the shares they want to buy at today's prices before the run-up to new highs.
Front-running and the Greater Fool Theory
Since only rich people own stocks, we know that those selling stocks are selling to other rich people and those buying stocks are buying from other rich people. So the assumption of those front-running the market is that there is a large enough sub-herd of rich people who for whatever reason aren't smart enough to front-run the herd, and who will foolishly sell their stocks just before they double in value.
The second assumption is that there will also be a large enough sub-herd of rich people who will buy all the shares they want to sell at the top, just before the bubble pops and the value of the newly purchased shares falls in half.
…click on the above link to read the rest of the article…