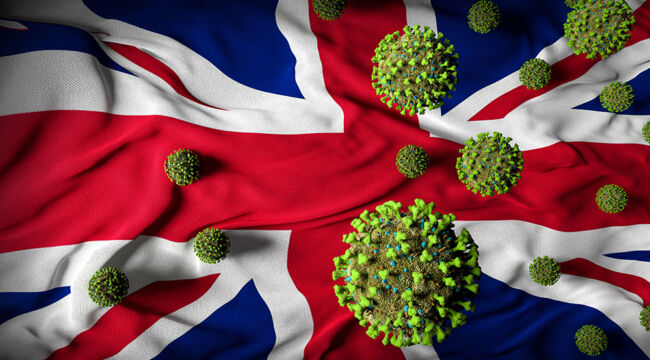 "Unethical"… "dystopian"… "totalitarian"…
These are the words of the British government's primary scientific advisory bunch — the Scientific Pandemic Influenza Group on Behaviour, by title.
These scientific advisors presently droop their heads in shame. For these are the very words they employ to describe their own conduct.
They concede: Last March their wicked counsel encouraged government officials to wildly inflate the true viral threat.
Only a pitiless torturing of facts — argued these men and women of science — could terrify the public into locking themselves in, locking themselves up, locking themselves down.
The London Telegraph:
In March [2020] the Government was very worried about compliance and they thought people wouldn't want to be locked down. There were discussions about fear being needed to encourage compliance, and decisions were made about how to ramp up the fear.
Fear came ladling out by the ton.
Millions and millions would perish in agonies scarcely describable, they howled. The hospitals would overflow into the streets, they screeched.
Only the near-cessation of all public life could cage the menace.
The halfway men, the men counseling a measured response… were drummed out of court.
"Using Fear Smacks of Totalitarianism"
Group psychologist Gavin Morgan, confessing his atrocities:
Clearly, using fear as a means of control is not ethical. Using fear smacks of totalitarianism. It's not an ethical stance for any modern government. By nature I am an optimistic person, but all this has given me a more pessimistic view of people.
A pity, it is, that this fellow is not a Daily Reckoning reader.
We would have squeezed the optimism from him long ago… and pumped in an implacable pessimism.
It would have spared him an awful letting-down, a massacre of his innocent delusions.
…click on the above link to read the rest of the article…