We pledged to reduce emissions by 30 per cent by 2030, but will financial institutions undermine this goal?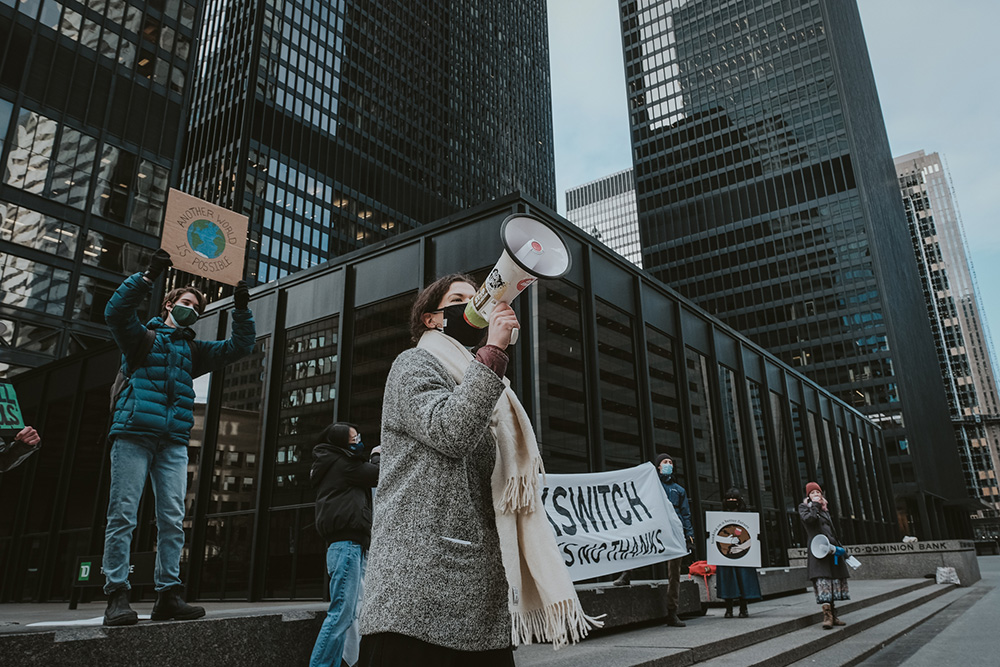 When 18-year-old climate activist Naisha Khan wants to start a conversation about how banking fuels climate change, she asks someone how they think their bank makes money to pay them interest each month.
If that person banks with any of Canada's five largest banks, that money likely comes partly from fossil fuels. But Canadian banks don't just make money from fossil fuels — they're also financing the industry, big time.
Canada has pledged to cut its greenhouse gas emissions by at least 40 per cent below 2005 levels by 2030, but since the 2015 Paris Agreement the country's five largest banks have poured $726 billion into fossil fuels, according to environmental advocacy organization Stand.earth.
That's based on numbers from the Rainforest Action Network's latest annual analysis of the world's largest 60 banks.
Ranked by the amount of financing they've provided to fossil fuel companies since 2016, the Royal Bank of Canada comes in fifth in the world with US$160 billion. TD Bank is ninth at US$129 billion, Scotiabank is 11th at US$114 billion, the Bank of Montreal is 16th at US$97 billion and CIBC is 22nd at US$67 billion.
Stand.earth adds up this financing and converts it to Canadian dollars using the average exchange rate for the five-year period of C$1.28 to US$1.
When asked by the CBC why it continues to fund fossil fuel projects, RBC "reaffirmed its commitment to net zero emissions, including a promise of $500 billion in sustainable finance by 2025," the broadcaster reported. "It said it was also the first bank to commit not to lend to resource projects in Alaska's Arctic National Wildlife Refuge."
…click on the above link to read the rest of the article…