Earlier this month, French farmers fought mother nature in their attempt to prevent frost from wiping out their crops. It appears their attempts have failed as the damage is extensive and could wipe out nearly a third of French wine output for the year.
In early April, French farmers scrambled to light-controlled fires across their vineyards to stave off frost. Euronews document these efforts in a series of stunning photographs.
A farmer burns a bale of straw in his vineyard to protect grapevines from frost. This picture was taken on April 7 at the heart of the Vouvray vineyard in Touraine, France.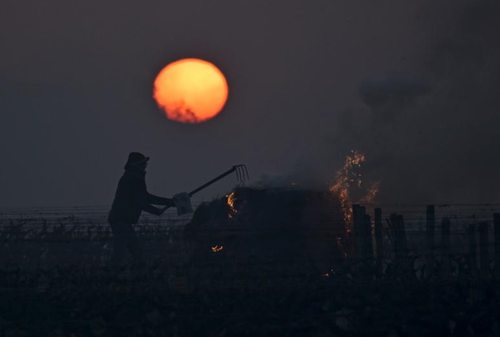 Winegrowers from the Domaine Daniel Etienne Defaix vineyard in Chablis lit fires across their fields.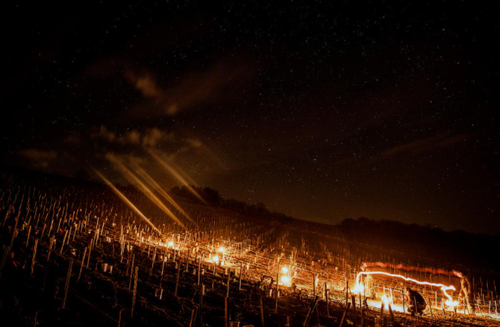 Smoke rises across multiple vineyards in Touraine, France.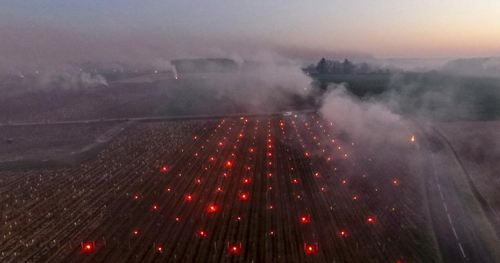 As reported by The Guardian, the French government declared the frost an "agricultural disaster" and planned to provide financial support to farmers.
Several thousand hectares of farming land, including Bordeaux, Burgundy, Champagne, and the Rhône Valley, were heavily impacted by the frost.
Jérôme Despey, the secretary-general of the FNSEA farming union, said this year's frost could be one of the worst in decades. He said it might be more damaging than the ones experienced in 1991, 1997, and 2003.
Agriculture minister Julien Denormandie said the frost blast was a "completely exceptional situation," resulting in "substantial losses."
Exact losses are unknown at this time. But fresh estimates this week by the farm office FranceAgriMer warns at least a third of the country's 2021 wine production could be affected, reported Reuters.
Ygor Gibelind of FranceAgriMer said frost damages would be more apparent by the end of the month. He estimates wine output could decrease by 28% to 32% below average volumes of recent years.
…click on the above link to read the rest of the article…