The world got another wake-up call this week about the overreliance on complex global supply chains. As of Friday, the massive containership, "Ever Given," remains stuck in the canal, unable to be refloated, paralyzing the world's most important shipping lane.
Ever Given is one of the world's largest containerships, with approximately 20,000 shipping containers of goods. The shipping lane is a vital linkage between Asian factories and customers in Europe and the US.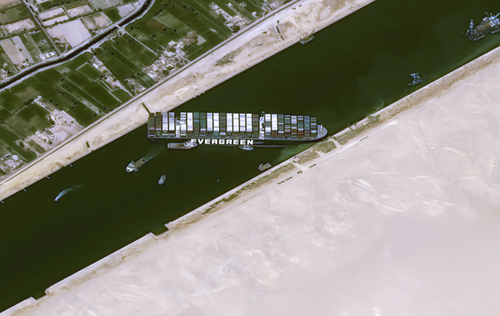 Reuters reports the Suez Canal Authority (SCA) is looking forward to cooperating with the US to refloat the stranded containership that has blocked the canal since Tuesday.
"The Suez Canal Authority (SCA) values the offer of the United States of America to contribute to these efforts, and looks forward to cooperating with the US in this regard," it said in a statement.
Shoei Kisen, the Japanese owner of the ship blocking the Suez Canal, aims to dislodge the vessel from the canal bank by Saturday. But as Bloomberg reports, the process to refloat the ship could "take until at least next Wednesday."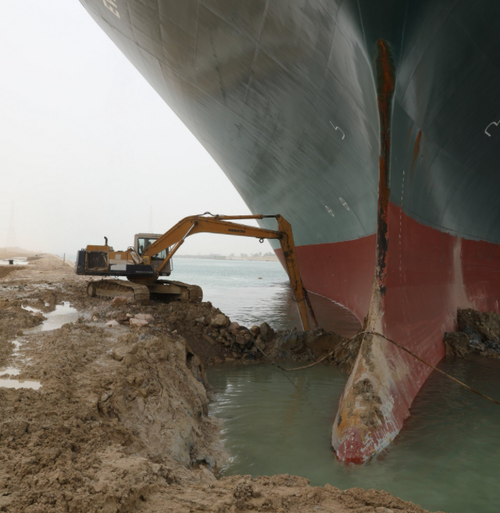 Peter Berdowski, CEO of Dutch company Boskalis who has been tasked with dislodging the vessel, warned Ever Given "could be stuck in the canal for weeks."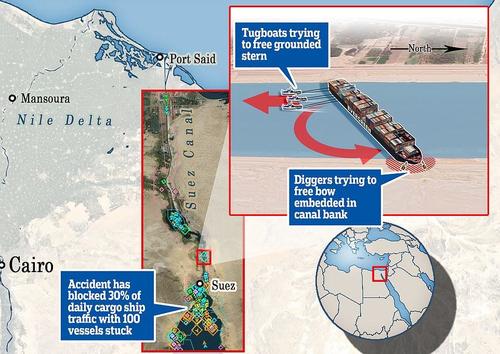 So actual timelines on when the vessel will be unstuck are unclear. The blockage is wreaking havoc across global supply chains, and crude prices were higher on Friday morning on mounting fears the containership will be stuck for much longer than initially anticipated. Since the containership got stuck on Tuesday, crude prices have been chopping around 57-handle to 61-handle.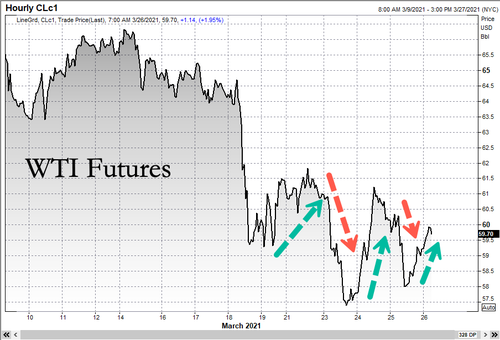 …click on the above link to read the rest of the article…
suez canal, shipping, supply chains, zerohedge,