It's not as if oil – the best performing class of 2021 – behind bitcoin of course – needed any more reasons to surge higher (for the latest tally please read "Saudis + Commodity Funds = Energy Stock Explosion"), but it got it moments ago when Saudi Arabia said that it had intercepted missiles and a barrage of drones launched from neighboring Yemen and which targeted Dhahran, where Saudi Aramco, the world's biggest oil company, is headquartered, which eyewitnesses said was rocked by an explosion.
According to Bloomberg which quotes witnesses on the ground, the blast shook windows in Dhahran, which hosts a large compound for Aramco employees.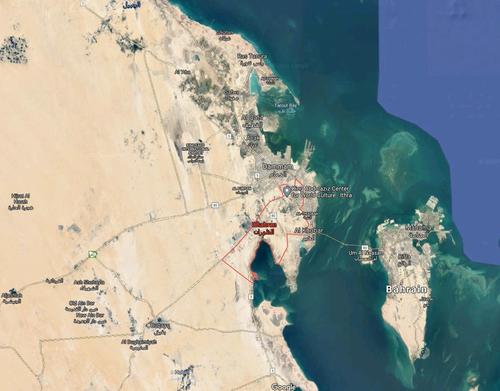 While Bloomberg was cautious with reporting of what had happened, Saudi journalist Ahmed al Omaran who previously worked with the FT, said that "Saudi oil tanks in Ras Tanura Port hit in drone attack and Aramco facilities targeted with ballistic missile" quoting an energy ministry statement"
An official spokesman at the Ministry of Energy said that "one of the petroleum tank farms at the Ras Tanura Port in the Eastern Region, one of the largest oil shipping ports in the world, was attacked this morning by a drone, coming from the sea"
Yemen's Houthis claimed a series of attacks on Sunday including on a Saudi Aramco facility at Ras Tanura in the east of the kingdom. The group launched eight ballistic missiles and 14 bomb-laden drones at Saudi Arabia, a spokesman for the Houthis, Yahya Saree, said in a statement to Houthi-run Al Masirah television.
"There are reports of possible missile attacks and explosions this evening, March 7, in the tri-city area of Dhahran, Dammam, and Khobar in Saudi Arabia's Eastern Province," the U.S. consulate general in Dhahran said in a statement.
…click on the above link to read the rest of the article…