The Kenney government plays word games as it plans to strip-mine the Rockies.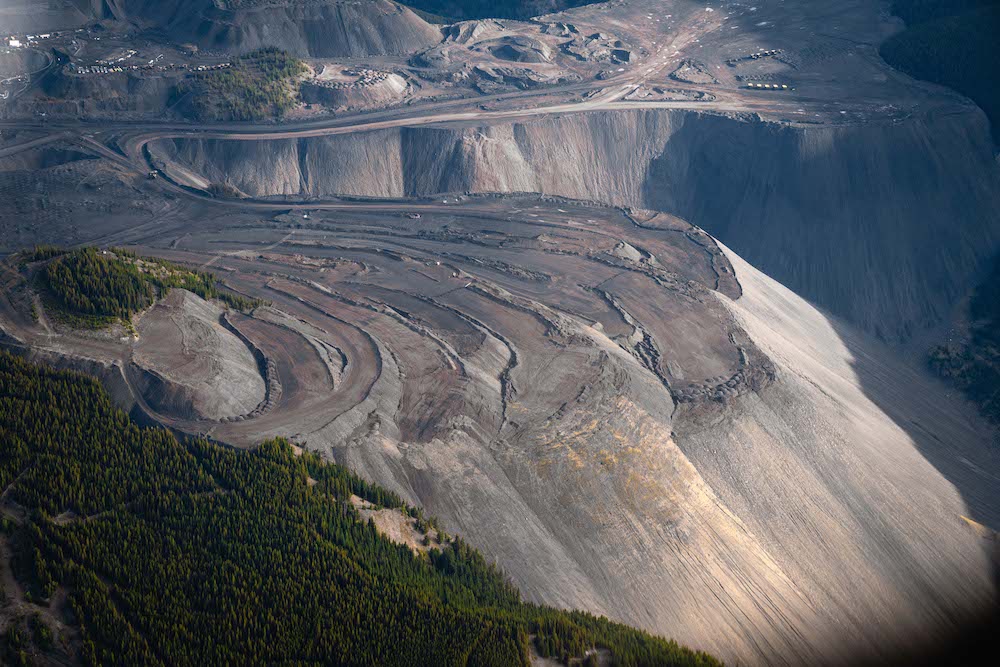 In Alberta, the government of Jason Kenney has one definition for mountaintop removal, while most people have another.
You might think that excavating the top of a mountain until it's reduced to a series of carved away "benches" that rise like giant steps to a last shred of a mountain's peak is "mountaintop removal."
If so, you disagree with the Alberta government.
Here's someone else who disagrees with the Kenney definition. Australian coal miners.
While the Kenney government claims mountaintop removal can't happen in Alberta's water-sensitive eastern slopes, Benga Mining, an Australian firm owned by Aussie billionaire Gina Rinehart, says that's the technique it intends to employ — and in a joint federal-provincial hearing no less.
Last week, the Kenney government told the Narwhal in a series of emails that open-pit mining can't be called mountaintop removal if it only removes, say, 90 per cent of a mountaintop.
By Alberta's definition, the top of the mountain has to be "completely" removed to qualify as mountaintop removal.
The Alberta Energy Regulator and Kenney spokesperson Kavi Bal both informed the Narwhal that open-pit mining can scrape off the sides of a mountain, devein coal seams and leave a ridge a pockmarked shadow of itself after removing tonnes of toxic debris, and that's OK: because it's open-pit mining, and not mountaintop removal.
…click on the above link to read the rest of the article…