A year later, three Indigenous youth behind the 2020 BC legislature protests say the real work still lies ahead.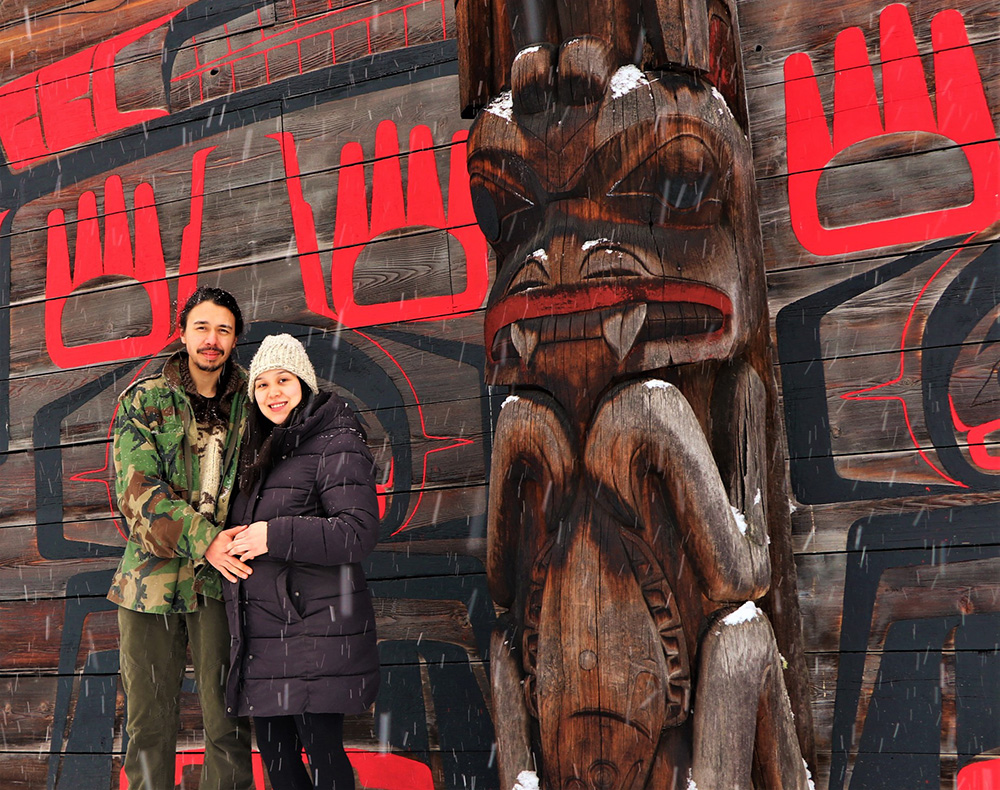 It was the first week of Kolin Sutherland-Wilson's final semester at the University of Victoria. But he wasn't there. Instead, on a chilly January morning in 2020, he sat alone on the front steps of the British Columbia legislature, dressed warmly and holding signs that called on provincial leaders to stand with the Wet'suwet'en Hereditary Chiefs opposing the Coastal GasLink project in their traditional territory.
For a week, he spent all day on the steps. MLAs and staff who passed by barely glanced at him.
But soon friends, classmates and community members joined him. The growing group took on bigger actions — a ferry blockade and a sit-in at the Ministry of Energy, Mines and Petroleum resources. That ended after 18 hours of occupying the building, with Sutherland-Wilson and 11 others finally carried out by Victoria police.
As the RCMP enforced an injunction on behalf of Coastal GasLink on Wet'suwet'en territory 700 kilometres northwest of Victoria, the group of Indigenous youth and allies known as the Indigenous Youth for Wet'suwet'en ramped up their efforts. In early February, the Indigenous youth locked themselves arm-in-arm at the entrance to the legislature — surrounded at one point by a thousand allies — and stayed overnight for 17 days. They forced the cancellation of B.C.'s throne speech ceremony for the first time in history.
The fountain in front of the building ran red with dye. Words written on upturned Canadian flags declared "Reconciliation is dead."
…click on the above link to read the rest of the article…