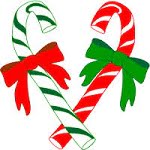 Planets Jupiter and Saturn came into closer alignment than any time since 1226 this week.  Yet the planets in Washington did not align.  The federal government was unable to 'Christmas tree' its stimulus bill.
At the 11th hour, President Trump called bull pucky on the contents of Congresses hideous creation.  Too much pork.  Not enough relief.
Congress will return next week and attempt to salvage a deal.  Likewise, we'll save fiscal stimulus and its consequential economic distortions for reckoning with another day.
It's Christmas, after all.  We'd prefer to delve into the esoteric.  Thus, today, for fun and for free, we seek meaning through numerology and astrology.  Where to begin…
Not long ago, if you recall, a Dow Jones Industrial Average (DJIA) above 30,000 was impossible.  Nothing could touch it.  But here it is, in the flesh, a DJIA that's a peppermint stick above this "sacred" number.
A DJIA above 30,000 is, indeed, quite impressive.  But equally impressive is a distinct, yet somehow related milestone that's rapidly approaching.  The U.S. National Debt is over $27.5 trillion.  At the current spending rate, the national debt will surpass a round and rotund $30 trillion within nine months.
The reality, however, is that the national debt exceeded $30 trillion a long time ago.  In fact, it's really 568 percent higher.  Remember, current unfunded liabilities, including Social Security and Medicare, now total over $156.2 trillion.
Added together, the national debt and current unfunded liabilities total $183.7 trillion.  Truly, this number is so large it's near impossible to comprehend.  Thus, for simplicity and for the sake of numerological harmony, today's ruminations are limited in breadth and scope to DJIA 30,000 and U.S. National Debt $30 trillion.
…click on the above link to read the rest of the article…