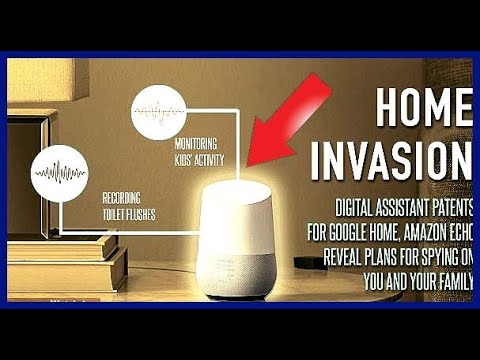 Danger Lurks Behind A "Digital Assistant"
When one of those so-called personal digital assistants started to babble the other day I cursed it and told it to "shut the f**k up." That is when it happened, to my surprise the damn thing told me something to the effect, "I may only be an AI but you should choose your words wisely." Whether you define this as a warning or stern rebuke, to me it highlighted the danger of AI and the whole tech industry that is slowly putting a chokehold on the freedom of the human race. A digital device being impertinent to its owner is the canary in the coal mine of something very sinister.Rude or impertinent remarks made in reply to someone in authority is backtalk and different from talk-back. When a mechanical device has a talk-back option it is generally to provide spoken feedback to help the user. A personal digital assistant (PDA) is a portable electronic device used for personal organization and communication. Over the years these devices have expanded their ability as predictive chat-bots. They do this by utilizing advanced computer programs that simulate a conversation with the people who use it.
Each year more and more companies are using such features in robocalls and for such things as answering phones and for customers to pay a bill or get general information. On the internet, you can find companies that will design for your company a bot in minutes claiming it can start acquiring leads for you and automate several other parts of your communication needs. They tout these Bots' ability to work for you 24/7 delivering qualified leads, speeding up customer resolutions, providing faster answers, and improving customer experience.
…click on the above link to read the rest of the article…