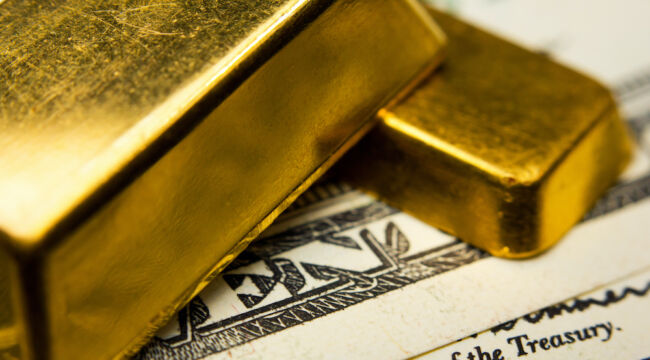 A martian — Warren Buffett once razzed — would marvel that earthlings dig gold from the ground… only to rebury it in vaults.
That is, the business is idiotic… pointless… and wasteful.
At first blush, our space man is justly puzzled. Why would humans shovel up hunks of metal — only to lock them away, idle?
Yet the martian — and the Nebraskan — jump past a fundamental truth of human nature.
As one insightful fellow (whose identity we cannot recall) has noted…
Men act with purpose. They do not squander their time or resources on pointless, juiceless pursuits.
Why would they expend vast resources to haul up gold… and risk their lives deep in dangerous mines to grab it… if they lacked compelling reasons?
We note that Mr. Buffett has recently purchased 21 million shares of Barrick Gold. Has this man forgotten his martian?
And so we arrive at this question: Why do men still toil extravagantly to wrest gold metal from stingy earth?
The Gold Standard of Money
Perhaps men continue digging up gold because thousands of years of history demonstrate that gold is worth digging up.
Gold is perhaps the ideal money, money par excellence — if you will forgive the expression, the gold standard of money.
Money must be rare. Rocks cannot be money — for example. Nor can dirt.
Yet there must be enough money to "go around."
Gold is rare. But there is enough to go around. Hence it meets money's strict conditions.
Gold is also durable. Gold mined thousands of years ago lives yet, fresh as a sprig, no wrinkles, no sags.
And unlike gems or diamonds, gold is divisible. It can be fashioned into bars or coins as needed.
Meantime, money must be a store of value. And gold maintains its value across centuries, across millenia.
…click on the above link to read the rest of the article…