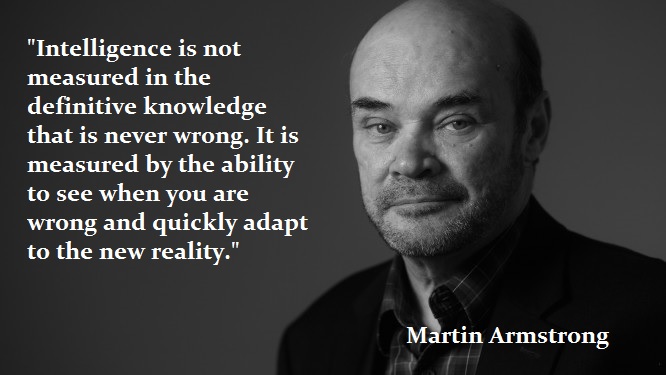 QUESTION: Mr. Armstrong, what is your personal opinion about the rise of all this confrontation over a virus that has justified reducing all freedoms and rights? Do you plan to stay in the United States?
LN
ANSWER: Personally, I am very depressed about the future. This is all choreographed form 2018. This is the merger of the dream of George Soros and his one-world government and Bill Gates who wants to control everyone with digital IDs, eliminate cash, and reduce the population with his Fourth Economic Revolution based on technological control. These have been merged with Klaus Schwab's World Economic Forum which is the typical academic idea that they can change the economy and redesign it like Marx when they have no idea how it actually functions. They assume we can be made economic slaves for the betterment of their ideal world.
This idea of a one-world government will eliminate war is absurd. The differences between ethnic cultures will prevent their very theory from ever working. The United States became a culture of mixed races and European cultures because of DISCRIMINATION which was fair – the last one off the boat was looked down on until they were assimilated and spoke English. Once that took place, then we saw Germans marrying Italians and Greeks marrying English, etc.. That takes place so rarely in Europe. It was the single language and the merging of cultures that made America the true melting pot. Oddly enough, this was the story of the Tower of Babel. Once they could no longer speak the same language, they divided. That was a very insightful example of how culture functions.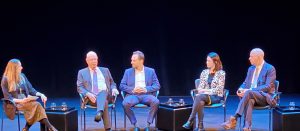 …click on the above link to read the rest of the article…