Update (July 23)(5:15ET)): The National Hurricane Center (NHC) tweeted early Thursday morning that Tropical Storm Gonzalo is expected to "strengthen again" and "become a hurricane later today."
NHC said Barbados had issued a hurricane watch. Gonzalo could strike the tiny island on Saturday.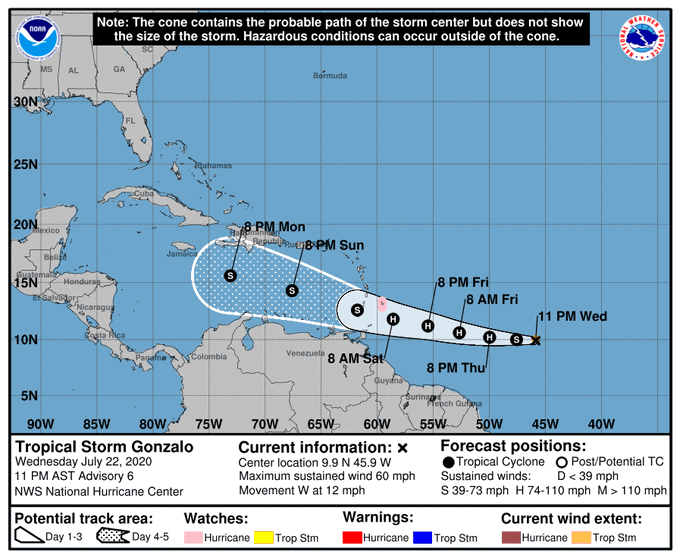 "Busy in the Tropics," tweeted meteorologist Brian Shields, who posted a weather map showing not just Gonzalo is barreling towards the Caribbean but Tropical Depression 8 is approaching Texas.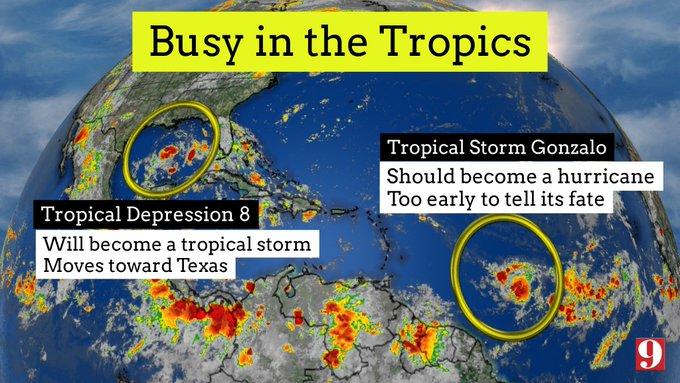 Here's a more detailed map of Tropical Depression 8's potential path towards Texas this weekend.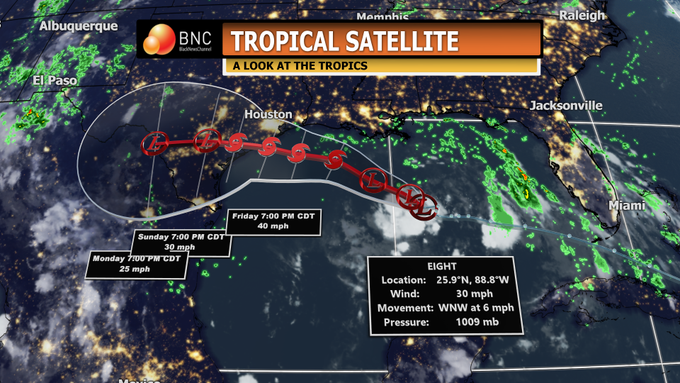 * * *
Update (8:55ET): Tropical Depression Seven has formed into Tropical Storm Gonzalo on Wednesday morning. The system is expected to move toward the Caribbean by the end of the week.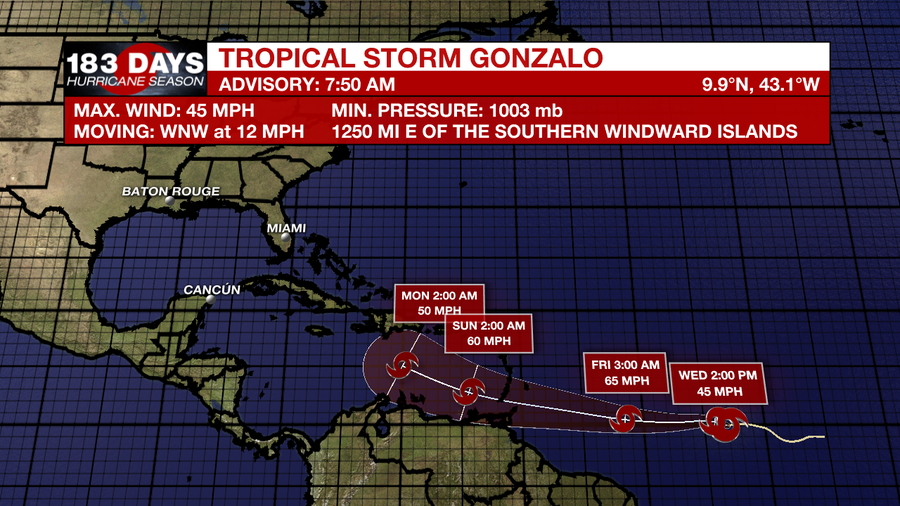 * * *
Tropical Depression Seven is traversing the Atlantic Ocean between Africa and the Lesser Antilles and has a 90% chance it could strengthen into Tropical Storm Gonzalo in the next 48 hours, according to Colorado State University meteorologist Philip Klotzbach.
Klotzbach tweeted, "Tropical Depression 7 has formed in the central tropical Atlantic and is forecast to become a named storm" on Wednesday.
He said the sea surface temperatures in the North Atlantic correlate with "active Atlantic hurricane seasons." 
…click on the above link to read the rest of the article…