Home » Posts tagged 'tropical depression'
Tag Archives:
tropical depression
Update (July 23)(5:15ET)): The National Hurricane Center (NHC) tweeted early Thursday morning that Tropical Storm Gonzalo is expected to "strengthen again" and "become a hurricane later today."
NHC said Barbados had issued a hurricane watch. Gonzalo could strike the tiny island on Saturday.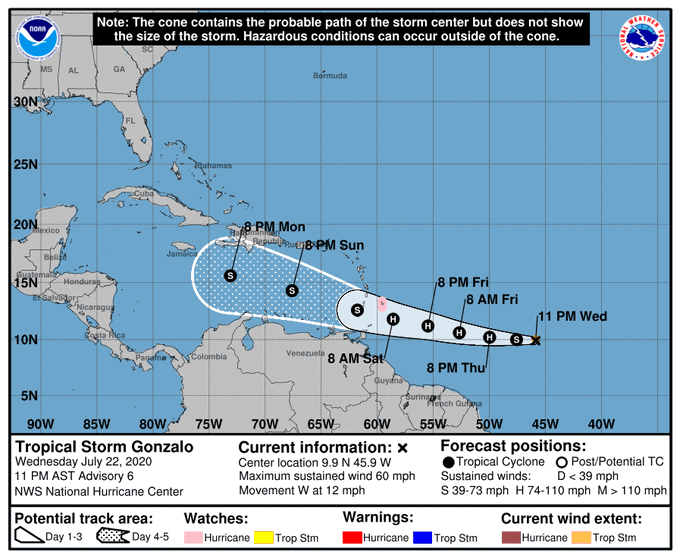 "Busy in the Tropics," tweeted meteorologist Brian Shields, who posted a weather map showing not just Gonzalo is barreling towards the Caribbean but Tropical Depression 8 is approaching Texas.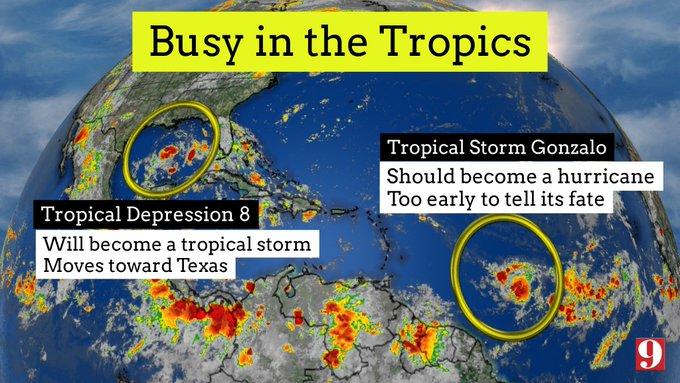 Here's a more detailed map of Tropical Depression 8's potential path towards Texas this weekend.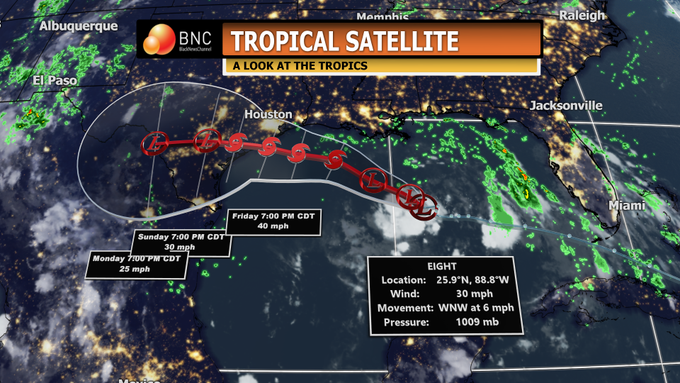 * * *
Update (8:55ET): Tropical Depression Seven has formed into Tropical Storm Gonzalo on Wednesday morning. The system is expected to move toward the Caribbean by the end of the week.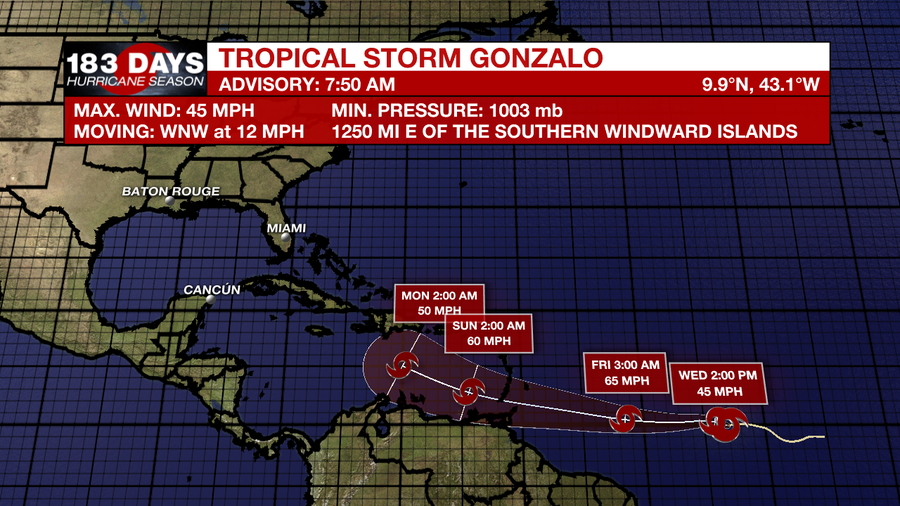 * * *
Tropical Depression Seven is traversing the Atlantic Ocean between Africa and the Lesser Antilles and has a 90% chance it could strengthen into Tropical Storm Gonzalo in the next 48 hours, according to Colorado State University meteorologist Philip Klotzbach.
Klotzbach tweeted, "Tropical Depression 7 has formed in the central tropical Atlantic and is forecast to become a named storm" on Wednesday.
He said the sea surface temperatures in the North Atlantic correlate with "active Atlantic hurricane seasons." 
…click on the above link to read the rest of the article…
The National Hurricane Center downgraded Irma to a Tropical Depression late Monday night, but even in its weakened state, the storm continues to cause deadly storm surges and volatile winds as it travels through Alabama, Georgia and South Carolina, flooding downtown Charleston, South Carolina and uprooting trees in Atlanta, according to CNN.
Meanwhile, authorities have confirmed 11 deaths from the storm.
According to Accuweather, even as the storm travels well inland from the coast, Irma will put many lives at risk in northern Florida, Alabama, Georgia, Tennessee and South Carolina, where residents should anticipate severe flooding. Already, the storm has killed three people in Georgia and one in South Carolina, where a 57-year-old South Carolina man was fatally injured by a falling tree limb during the storm, Abbeville County Coroner Ronnie Ashley told CNN. The man was cutting downed limbs with a chainsaw outside of his home when he was struck.
---
---
Irma's storm surge overwhelmed the Battery in the downtown Charleston where the Ashley and Cooper rivers meet. Charleston police asked residents to avoid downtown in anticipation of high tide. One resident captured the surge in this chilling video. Waters in Charleston Harbor peaked at nearly 10 feet, the city's third-highest reading ever, topping Hurricane Matthew in 2016, according to CNN.
…click on the above link to read the rest of the article…