The math for liquefied natural gas is bad on emissions, revenues, jobs, even offsetting coal in China, finds a new study.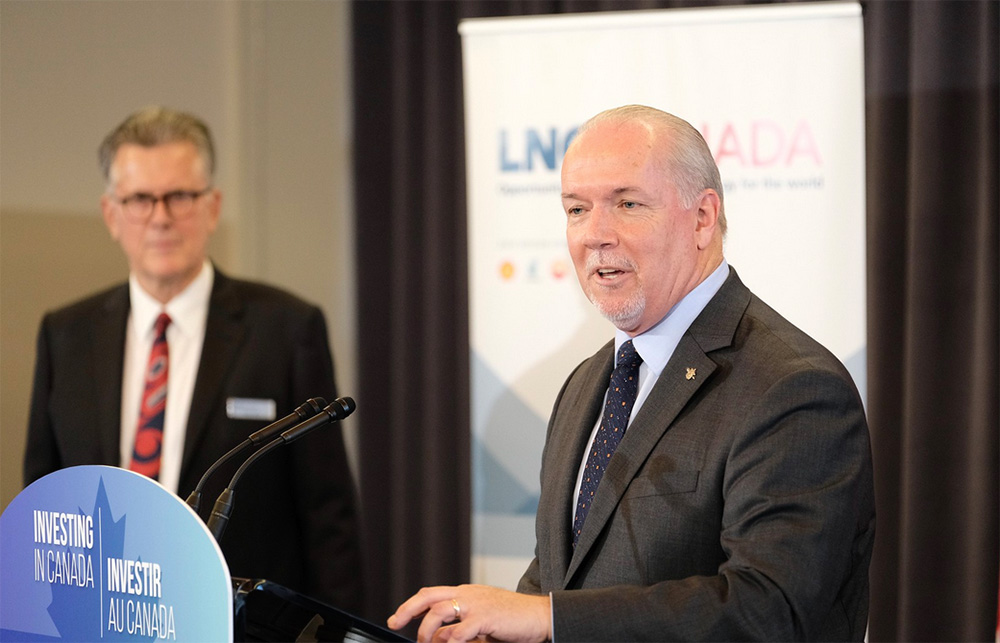 David Hughes, one of the nation's foremost energy analysts, has a simple message for the governments of British Columbia and Canada when it comes to advocating for LNG projects.
"Do the math."
Hughes has parsed the numbers and they don't add up on methane emissions, climate change targets, resource royalties, job benefits or even basic economics.
"The math is clear," says Hughes, whose latest 57-page report on LNG exports highlights a long pipeline of damning figures.
Emissions targets: Won't LNG help hit them? The numbers say noThe Tyee is supported by readers like you Join us and grow independent media in Canada
The province's CleanBC plan, for example, demands an 80-per-cent reduction in greenhouse gas emissions by 2050 from 2007 levels.
But Hughes, who was a scientific researcher for 32 years at the Geological Survey of Canada, checked the math on emissions based on energy production forecasts made by the Canada Energy Regulator.
His math is conservative. It excluded any LNG exports. It assumes current major reductions in methane leaks from gas extraction might be plugged. And it further assumes the electrification of some upstream projects. Still, Hughes found that "emissions from oil and gas production would exceed B.C.'s 2050 target by 54 per cent."
(A group of scientists writing in Nature found the same thing on a global scale last year: just using existing fossil fuel infrastructure takes the world into climate change hell.)
…click on the above link to read the rest of the article…