As Holy Week draws to a close and the long Holiday Weekend begins, the optimism that helped inspire the biggest bounce since the 'rona rout appears to have faded, and Dow futs are back to being three figures in the red Thursday morning, pointing to a lower open as traders realize the 'plateaus' supposedly reached in Italy, Spain and New York didn't really mean anything. And while the Germans truly do seem to be on top of things, other hotspots in Europe are already cropping up, as China tightens its borders as experts warn about a 'second wave'.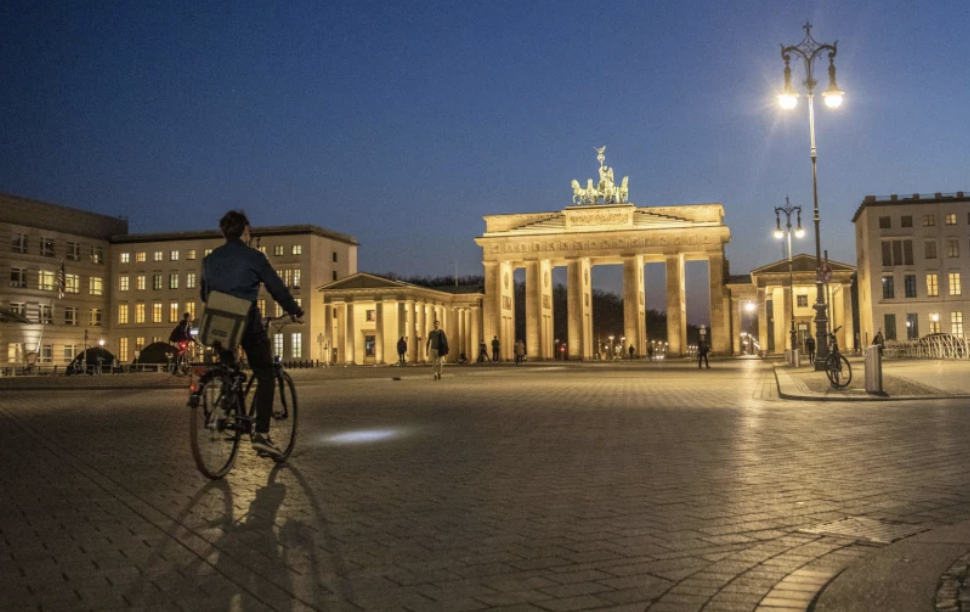 Over the past 24 hours, the US reported 32,176 new cases of coronavirus and 1,901 new deaths, raising its totals to 432,727 cases and 14,768 dead, with the most widely followed projections suggesting that the US will pass half a million confirmed cases before Easter Sunday. Yesterday, NY reported its biggest one-day jump in deaths yet, and the pace of spread appeared to accelerate across Europe.
Now, we wake of Thursday morning to find that officials in Tokyo and Moscow have reported record numbers of new cases (that, and Russia recorded its biggest daily jump in deaths).
Meanwhile, as the US moves to try and stop the IMF from approving Iran's request for a $5 billion bailout, the Ayatollah has once again chosen to retaliate in the only venue Trump truly understands: Twitter.
---
#CoronaVirus is a major problem for mankind. But we won't forget that in Vietnam, Iraq, etc. hundreds of thousands of ppl were killed by the US. Even now, millions suffer from the tyranny of the US & its allies in Yemen, Palestine, etc.
Mankind has worse problems than Corona.
---
…click on the above link to read the rest of the article…