Based on the shocking 6.6 million of new unemployment claims, we'd bet they'll be some explosive political fireworks soon in this country about Covid-containment versus keeping the main street economy alive. There have now been an unprecedented, off-the charts 9.96 million new unemployment claims in the last two weeks.
For point of reference, it took fully 28 weeks to generate the same level of cumulative new claims after the beginning of the Great Recession. During that interval, the largest weekly number was 387,000 during the week of March 29, 2008.
Even when you scroll forward (not shown) to the worst week after the Lehman Bankruptcy meltdown commenced on September 15, the peak number was only 665,000 during the week of March 28, 2009. So today's new claims number was 10X higher!
So, yes, some politically incorrect pundit is likely to note that there are now:
47 jobless workers for every confirmed coronavirus case;
320 jobless for every hospitalization; and
2,112 jobless for every coronavirus death.
Moreover, it virtually certain that cumulative initial claims will hit 20 million before the end of April, thereby doubling the above ratios. That is to say, do they really want 100 jobless workers for every case of a bad winter flu?
Well, yes, it seems that our establishment betters can't get rabid enough urging on a total shutdown of the US economy.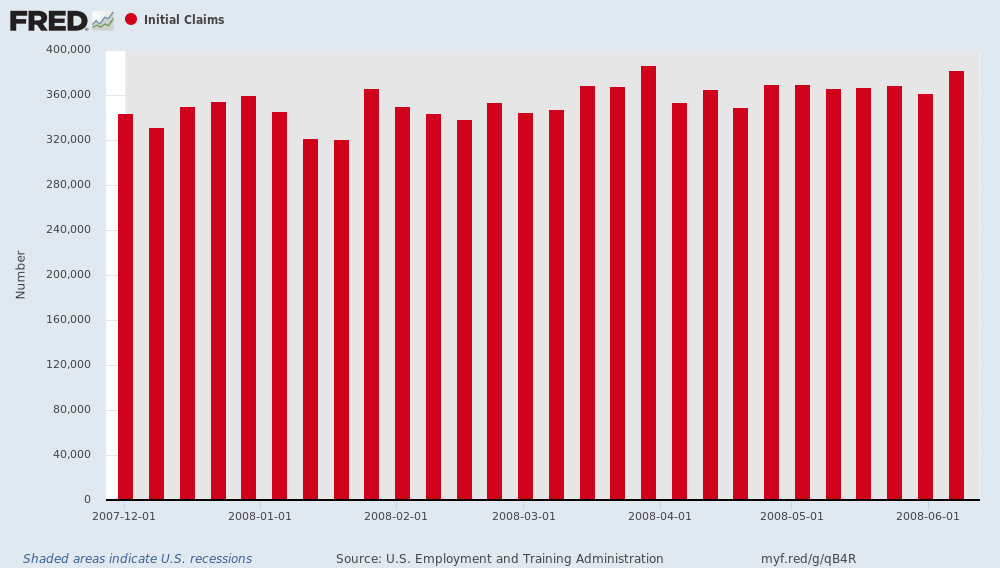 Indeed, the thinly disguised subtext in the whole daily MSM narrative for the last couple of days has been that the benighted governors of the Red States are not doing their part to order their economies into instant cardiac arrest. But it took the perennially obnoxious liberal columnist for the New York Times, David Leonhardt, to come right out and say it.