Summary:
Russia reports another concerning jump in cases
Downing Street offers update on Johnson's condition
Abe kicks off Japan's 1-month state of emergency
Spain reports jump in deaths following drop over the weekend
US cases accelerate faster than Europe's
12 NYPD officers have died of COVID-19
India closes hospitals after cases confirmed
China reports no daily deaths for first time
German health ministry unveils app to help track COVID-19 patients
France prepares to ban jogging as lockdown tightens
* * *
Just as we suspected as we watched futures surge out of the gate on Sunday evening, the drop in New York's reported deaths that filled investors (not to mentioned President Trump) with hope that a week which Surgeon General Jerry Adams had said would be like 'Pearl Harbor, but across the entire country' might not be all that devastating.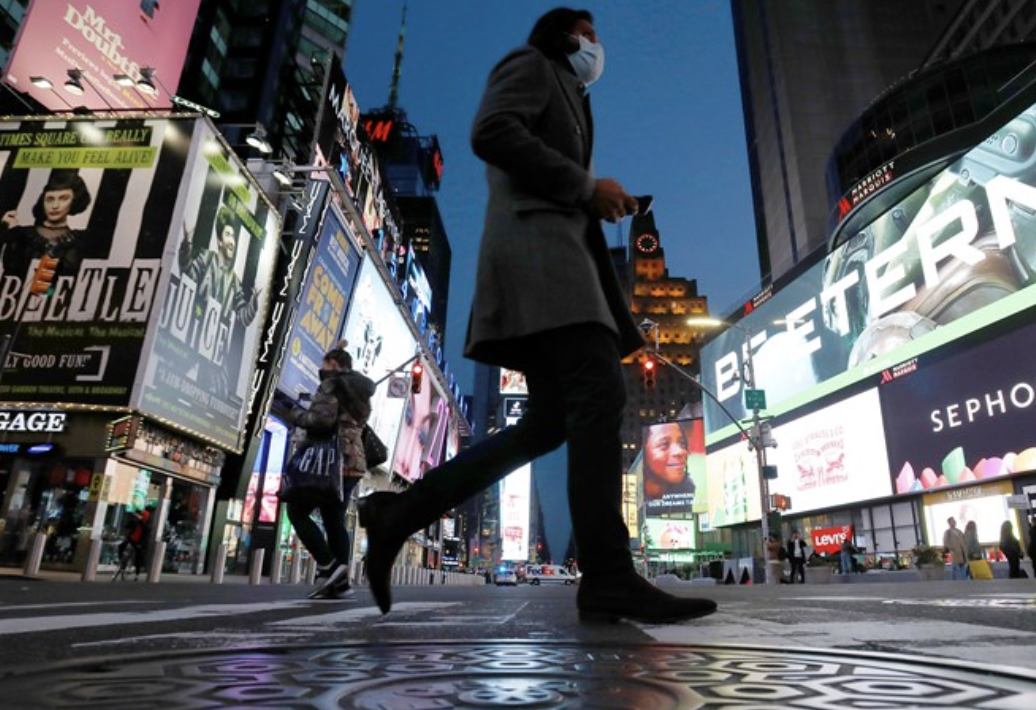 Unfortunately, those numbers now appear to have simply a blimp, based on a quirk in data collection and presentation, as one medical researcher pointed out yesterday.
Actually, across the US, the outbreak worsened on Monday as more cases were reported in the US than all of Europe. Overall, there were 73,135 cases of COVID-19 confirmed, bringing the global total to roughly 1.35 million as of Tuesday morning. Deaths rose slightly as well on Monday, as 5,227 people lost their lives around the world, bringing the 'official' death toll to 74,799. After Sunday's drop in new cases, the US once again reported more than 30,000 new cases on Monday, with New York State being the hardest hit, adding nearly 9,000 cases and 600 fatalities. 10 other states reported a daily jump of more than 1k cases. While Europe is finally seeing signs that its lockdowns are working, for the US, with roughly a dozen states still with no mandatory stay at home order in place, it's still too early, according to the FT.
…click on the above link to read the rest of the article…