In June 2017, Janet Yellen decided to wave a red flag before the bulls of fate, and responding to a question on financial system stability, the then-Fed chair said post-crisis regulations had made financial institutions much "safer and sounder", and as a result she went on to predict that there would never again be a financial crisis "in our lifetimes" to wit:
"Will I say there will never, ever be another financial crisis? No, probably that would be going too far. But I do think we're much safer and I hope that it will not be in our lifetimes and I don't believe it will."
While the bulls cheered this idiotic prediction, some were quick to compare this statement by Yellen to Neville Chamberlain's infamous – and very, very wrong – "peace in our time" speech. In retrospect the some were right because less than three years later, the world is going through the biggest financial crisis in every living person's lifetime, which has resulted in the most aggressive central bank market stabilization and intervention in history.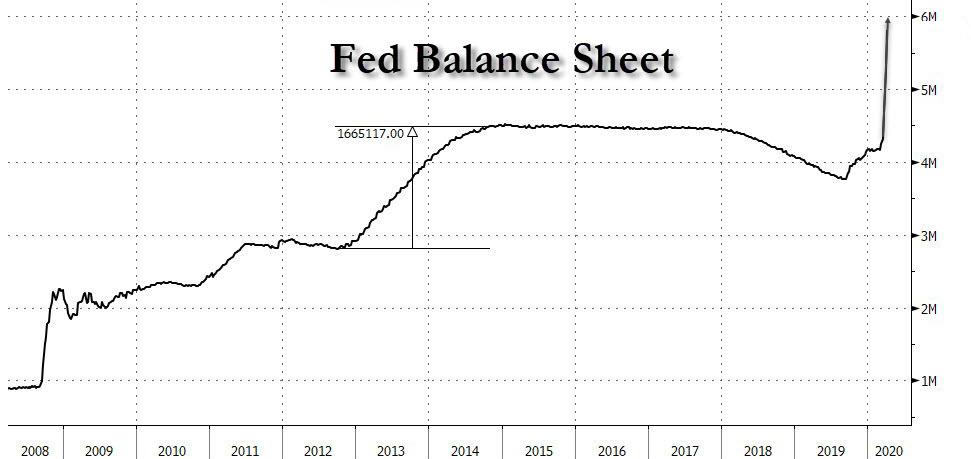 Also in retrospect, it is clear that Yellen didn't have any bloody idea what she was talking about (then, or any other time when she was boring traders and analysts to death with her droning, narcoleptic monotone) even as we – among others- were warning that it was her monetary policy decisions that guaranteed the next crisis would put 2008 to shame. And sure enough, while the current crisis was sparked by the coronavirus pandemic, it is what comes next that the financial crisis will truly strike home as thousands of companies that loaded up on cheap, cheap debt during the Bernanke, Yellen and Powell Feds, default.
…click on the above link to read the rest of the article…