Oil surged as much as 13% this morning following a report that China is planning to start buying cheap crude for its strategic reserves, as well as speculation that President Trump said he thought Saudi Arabia and Russia would resolve their differences in the oil price war that has sent supply soaring even as global oil demand tumbles.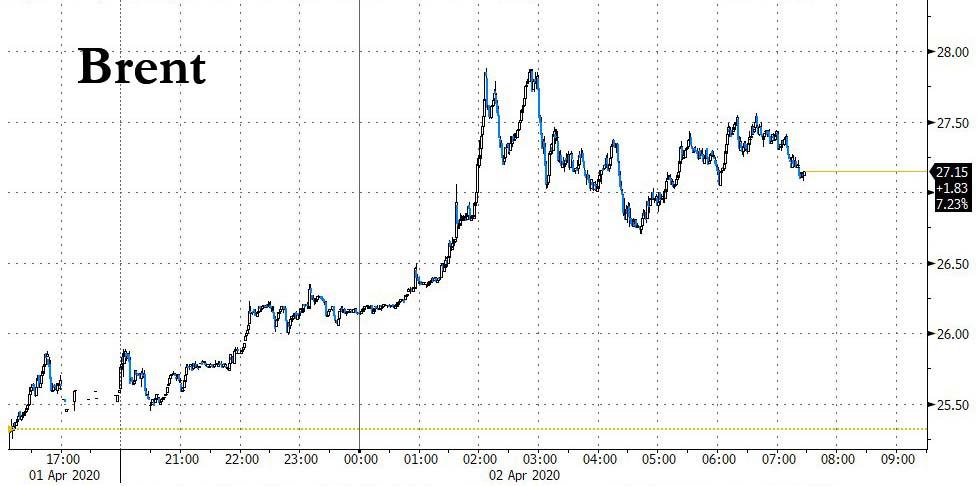 Following massive builds in crude in the US as reported by the DOE and API, and amid sporadic reports that various storage facilities are starting to fill up:
SALDANHA BAY OIL-STORAGE FACILITY SAID TO BE NEAR CAPACITY
OIL TANKS AT VITAL AFRICA HUB ALMOST FULL AS CRUDE FLOODS MKT
… overnight, Bloomberg reported that Beijing instructed government agencies to start filling state stockpiles after oil plunged 66% over the first three months of the year, while the global benchmark's nearest timespread also rallied strongly.
Beijing has asked government agencies to quickly coordinate filling tanks, Bloomberg source said. In addition to state-owned reserves, it may use commercial space for storage as well, while also encouraging companies to fill their own tanks. The initial target is to hold government stockpiles equivalent to 90 days of net imports, which could eventually be expanded to as much as 180 days when including commercial reserves.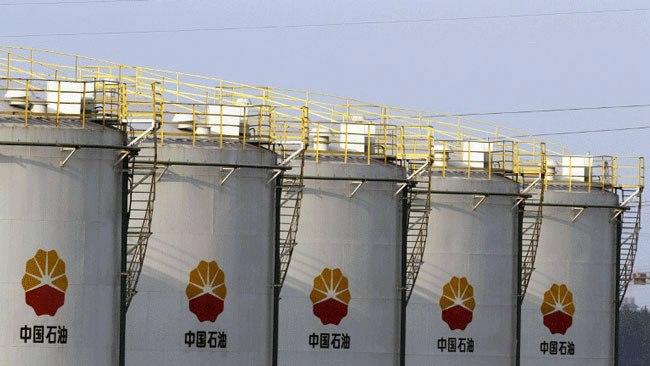 According to Bloomberg calculations, 90 days of net crude imports translated to about 900 million barrels. By comparison, the U.S. currently holds about 635 million barrels in its Strategic Petroleum Reserve, according to government data.
And while the current size of China's state reserves is unknown, and Beijing could use a different method for calculating net imports, oil traders and analysts at SIA Energy and Wood Mackenzie estimated it could amount to China buying an additional 80 million to 100 million barrels over the course of the year before it ran into logistical and operational constraints.
…click on the above link to read the rest of the article…