Signs of social unrest in major Western cities could be developing over the next few weeks, and as we previously warned last Friday, a global depression with high unemployment could unleash a "social bomb" in European countries and or North America.
At the moment, Italy is the most high-risk country in the West to experience a potential breakdown in society. The country is suffering from an explosion in COVID-19 cases and deaths, a collapsed hospital system, an economic depression, and high unemployment. Sounds a lot like Venezuela…
Italy has called up the military in recent weeks to enforce lockdowns across the country. There have also been reports of organized gangs operating in the Southern part of the country that are using social media to plot raids on businesses, reported Bloomberg.
It's a race against time for Italian officials to prevent social unrest: 
"We need to act fast, more than fast," Mayor Leoluca Orlando of Palermo, a city of Southern Italy, told daily La Stampa. "Distress could turn into violence."
Lockdowns in the country have entered the fourth week, Health Minister Roberto Speranza said in a statement on Monday recommending that the government must extend the countrywide lockdown through Easter. Prime Minister Giuseppe Conte has been injecting stimulus into the economy to prevent a complete economic crash, and the next round could hit as early as mid-April, worth $33 billion.
Italy is the epicenter of COVID-19 in Europe. As of Monday afternoon, 101,739 confirmed cases had been reported, with 11,591 deaths. The growth rates in deaths in Northern Italy is still on an exponential curve.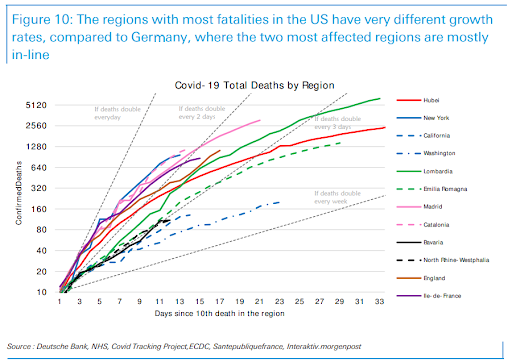 "Discomfort and malaise are growing, and we are recording worrying reports of protest and anger that is being exploited by criminals who want to destabilize the system," said Orlando.
…click on the above link to read the rest of the article…