Sanderson Farms, a large poultry manufacturer and Smithfield Foods, the world's largest pork producer, have both reported their first couple of positive cases of coronavirus.
This raises the obvious question: what happens when people critical to the world's food supply start to fall ill?
As of now, there has been no such disruption – but it is beginning to morph into a massive threat, Bloomberg notes, with workers in close quarters preparing and processing food globally. Aside from the obvious threat of food not making it to consumers, things like fruits may also wind up rotting in fields if there aren't enough workers to pick and cultivate them.
Al Stehly, who operates a farm-management business in California's North San Diego County said: "If we can't flatten the curve, then that is going to affect farmers and farm laborers — and then we have to make choices about which crops we harvest and which ones we don't. We hope no one gets sick. But I would expect some of us are going to get the virus."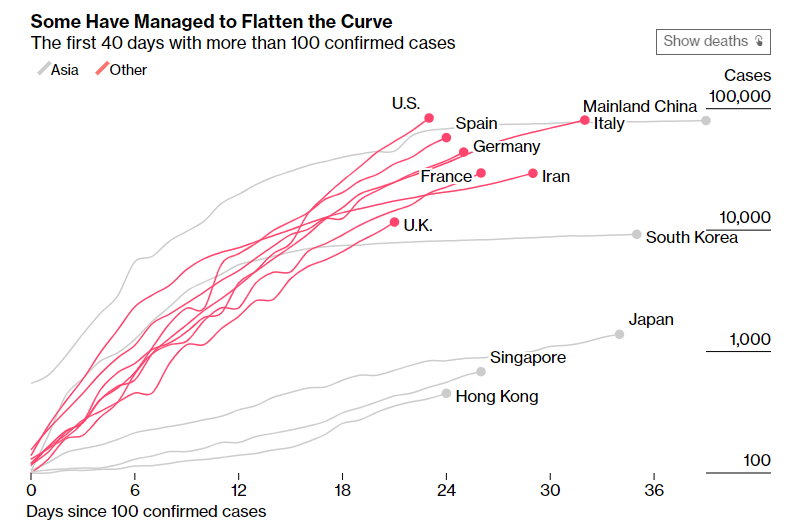 And to clarify, it's not the food itself that causes the threat of the virus. It's the supply chain disruption that the virus can cause with workers.
Sanderson was lucky in the sense that their one worker only worked at a small table by themselves. But other infections in the industry, where workers are closer together, could wreak more havoc. At some beef plants, workers are "elbow to elbow" and despite the employees wearing protective gear, there still remains risk of contagion.
Dave MacLennan, chief executive officer of Cargill Inc., the world's largest agricultural commodities trader said: "One of our beef plants feeds 22 million people per day, so it's vital that these plants stay open."
…click on the above link to read the rest of the article…