A brand new mini-documentary "We're Living in 12 Monkeys" was released today by Truthstream Media that outlines the agenda that is unfolding from the coronavirus hysteria.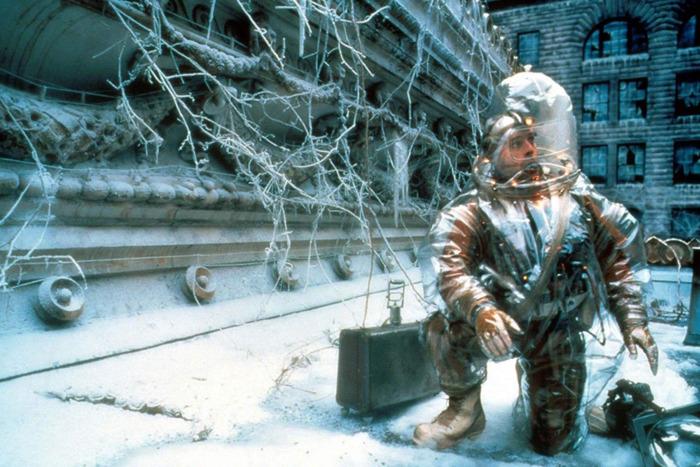 The full New World Order agenda of complete control over humanity is in play. Watch below:
As we watched we were reminded of an article written in 2018 by Abraham Riesman who noted (at the time) that '12 Monkeys' was the apocalypse movie we need right now.
Critically, Riseman had just completed an addendum to his essay (excerpted below), tying it perfectly back to what the world is currently experiencing…
…the world has not yet collapsed.

I just went to pick up some supplies from my local chain pharmacy outlet and people seemed to be going about their daily business much as they always do.

The ambience stood in stark contrast to the reports I'd been reading all night about what the situation is likely to become in the near future.

I felt like 12 Monkeys' protagonist, James Cole – someone who has been in the future, after it all hit the fan, and is granted a brief, bittersweet opportunity to visit the world as it was before the fall.

Given what's happening, we thought we should republish this essay, which I wrote a year and a half before the COVID-19 pandemic, about 12 Monkeys, a film that is less about surviving a plague than it is about making a meaningful life on the eve of a crisis – and stubbornly believing that there's something on the other side worth preparing for.
* * *
"How can I save you?" says the protagonist, Bruce Willis's James Cole, early on in the 1995 Terry Gilliam film.

"This already happened. I can't save you. Nobody can."
…click on the above link to read the rest of the article…