President Trump's hurried demands to get the nation "back to work" before Easter probably couldn't come at a worse time. Across the US, but mainly in a handful of 'hot spots', most notably New York City and the surrounding area, the number of confirmed cases and deaths attributed to COVID-19 is climbing at an alarming rate.
According to John Hopkins data, Wednesday was the deadliest day yet for the US with 233 fatalities reported, taking the US to 65,273 cases and 938 deaths. In New York and California, the number of confirmed cases is doubling every few days.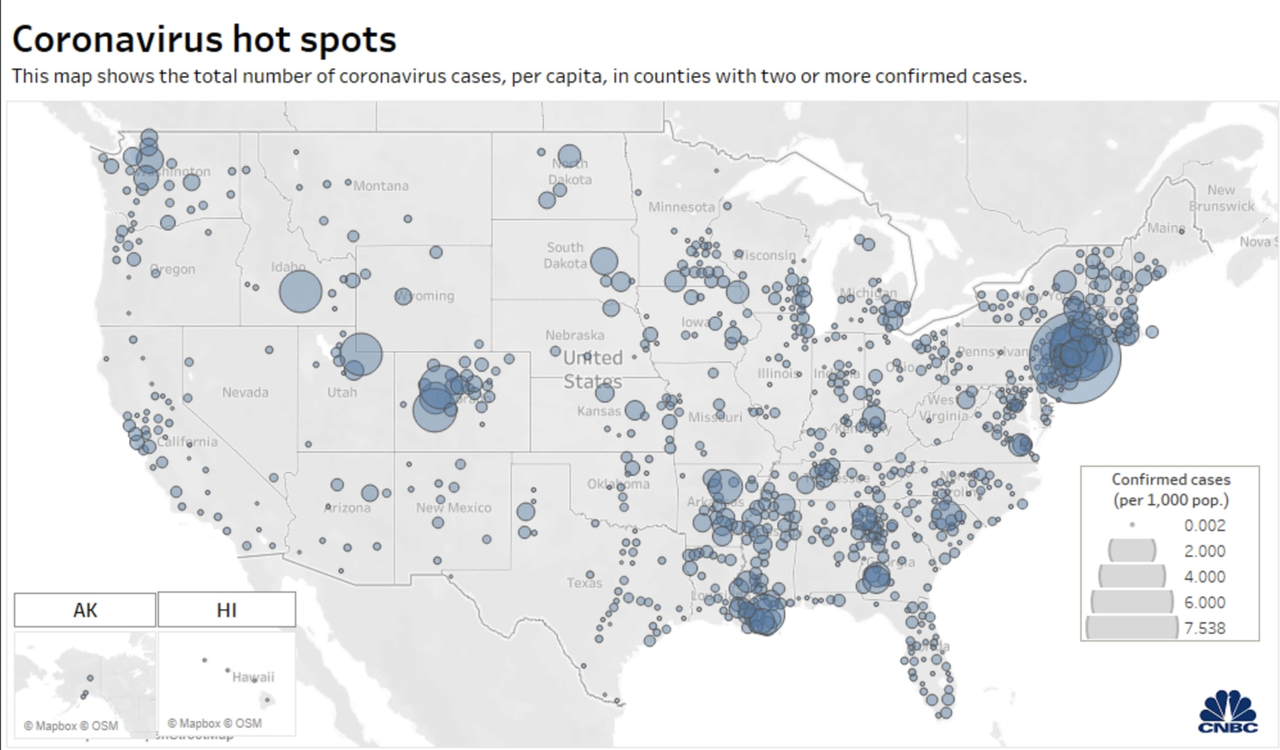 As Russia reports record growth for a second day, President Vladimir Putin has ordered the country's capital and largest city, Moscow, to close up all restaurants, bars and "non-essential" shops. In an online post, Moscow mayor Sergei Sobyanin ordered the closure of government offices and religious sites – which he urged Muscovites not to visit – and asked all other Russians not to visit the capital during a planned 'nationwide holiday' set to last for all of next week. The Kremlin has also halted all international air traffic, both for airlines and charter flights, excluding repatriation flights bringing Russian citizens back into the country.
Russia reported 182 new coronavirus cases in the past 24 hours on Thursday, bringing the country's total to 840, along with 3 deaths.
Last night, President Putin delivered a nationwide address where he delayed a vote on constitutional amendments that would allow him to remain in the Kremlin until 2036, and announced that next week would be a national holiday, urging Russians to stay at home. He didn't declare a national emergency or any other type of special circumstance, but a government medical advisor has reportedly told Putin that given the spread already documented in Moscow, that he must shut the country down to prevent a full-blown outbreak.
…click on the above link to read the rest of the article…