Summary:
Massive surge in number of deaths and cases in UK, Germany, Spain, Italy, and France
New York, New Jersey deaths, cases accelerate
Italy goes under full lockdown
NY Gov Cuomo: "months, not weeks" to control virus
Ukraine declares total quarantine
Belgium sees 25% jump in cases
Saudi Arabia reports 10% spike
German gov't ends years of fiscal restraint with 365 billion euro aid package
NYC airspace closed after positive Air Traffic Controller test
NJ declares full state lockdown; "will take action" for people not following precautions
FDA authorizes first 45-minute COVID-19 test
US Fiscal Aid package around $2 trillion (10% of GDP), Kudlow
Officials increasingly calling for the cancellation of the Tokyo Olympics
* * *
Update (1835ET): Even after threatening Italians in some areas with serious criminal penalties for violating their stringent quarantine orders, it seems Italy's coronavirus containment efforts have failed.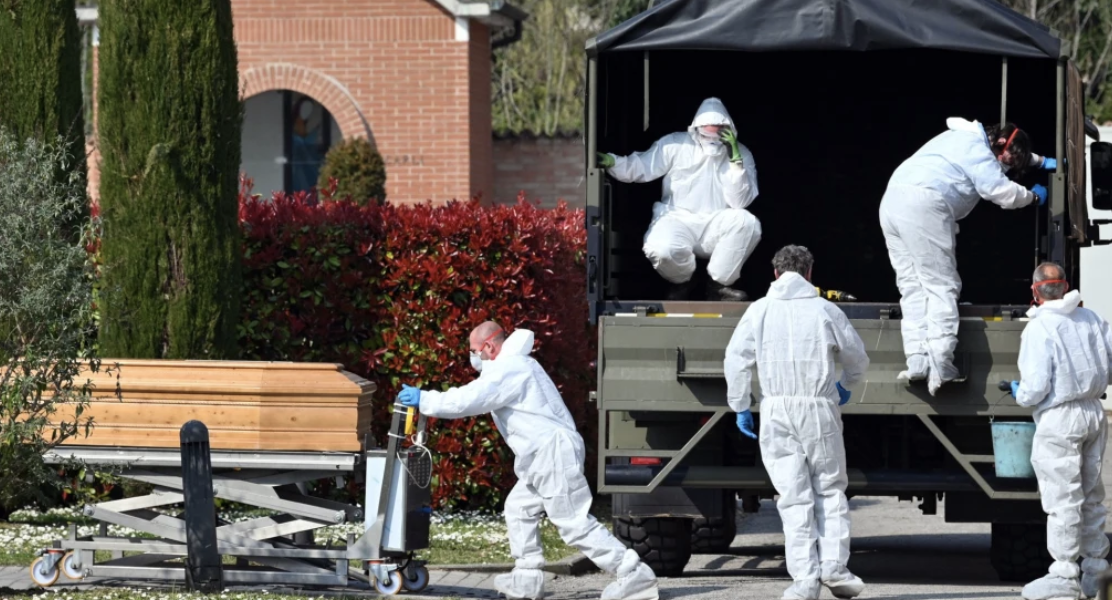 After reporting another shocking jump in deaths, the Italian government has gone full "Wuhan", ordering a complete shutdown of industrial production for 15 days.
In a speech delivered just before midnight on Saturday in Rome, Prime Minister Giuseppe Conte announced that he is ordering ALL non-essential businesses to be closed, and for Italians to stay home.
These measures are slightly more restrictive than the current measures, which allow Italians more freedom to move about their towns and communities. They will also likely result in a much larger economic hit, as Italy's industrial stalwarts are forced to pause operation.
And just like that, an entire country – 60 million Italians – is now under 'shelter in place.'
Elsewhere, as Middle Eastern countries escalate their crackdowns, Kuwait announced that it would start imposing a curfew between 5pm and 4am due to what the government called "non-compliance with Ministry of Health's instructions to stay indoors." Meanwhile, the UAE has closed beaches and parks for two weeks.
…click on the above link to read the rest of the article…