After surging 6% yesterday, with the Dow briefly rising more than 1,000 point, traders once again got a reminder of what record high VIX means when overnight futures crashed again – despite the Fed's launch of two Lehman-era crisis facilities, the PDCF and the CPFF – and plunged by the -5% limit down, with the SPY ETF currently hinting at a -6% open.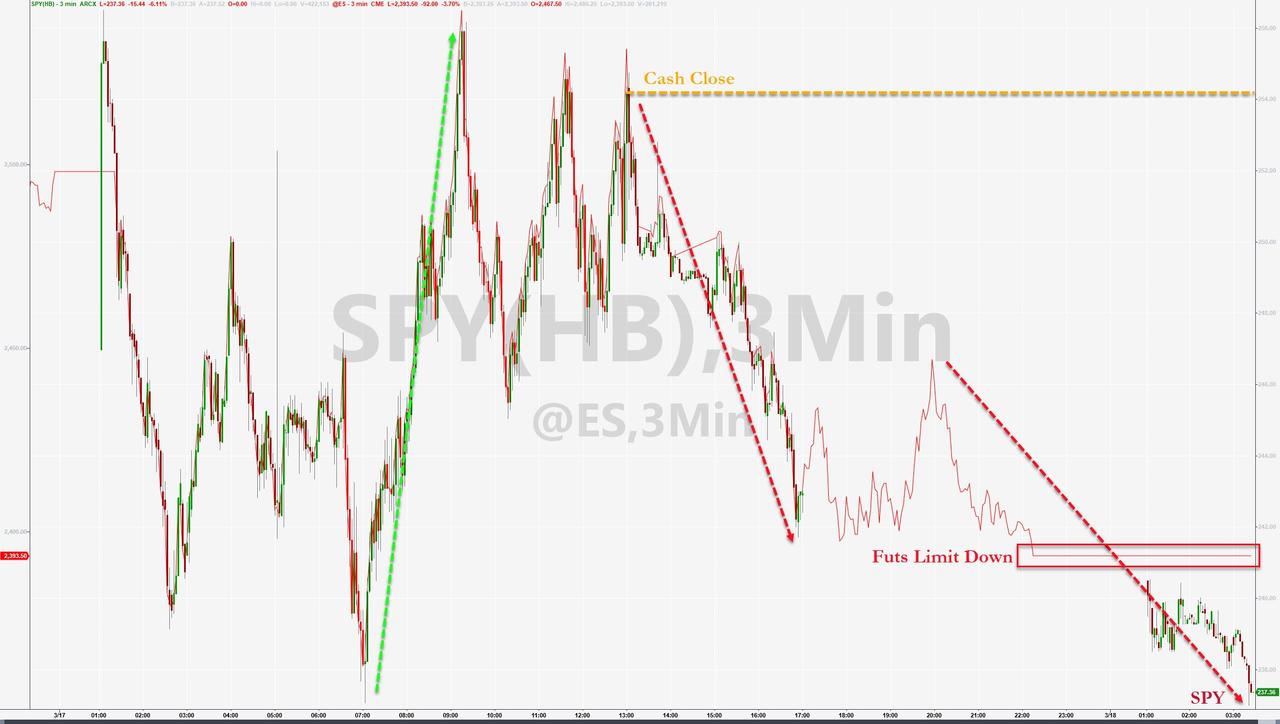 Putting the latest market move in context… well, see for yourself:
March 12: Limit Down
March 13: Limit Up
March 16: Limit Down
March 17: Limit Up
March 18: limit Down
Copper, Oil and S&P 500 E-Mini Futures Offer Dynamic Signals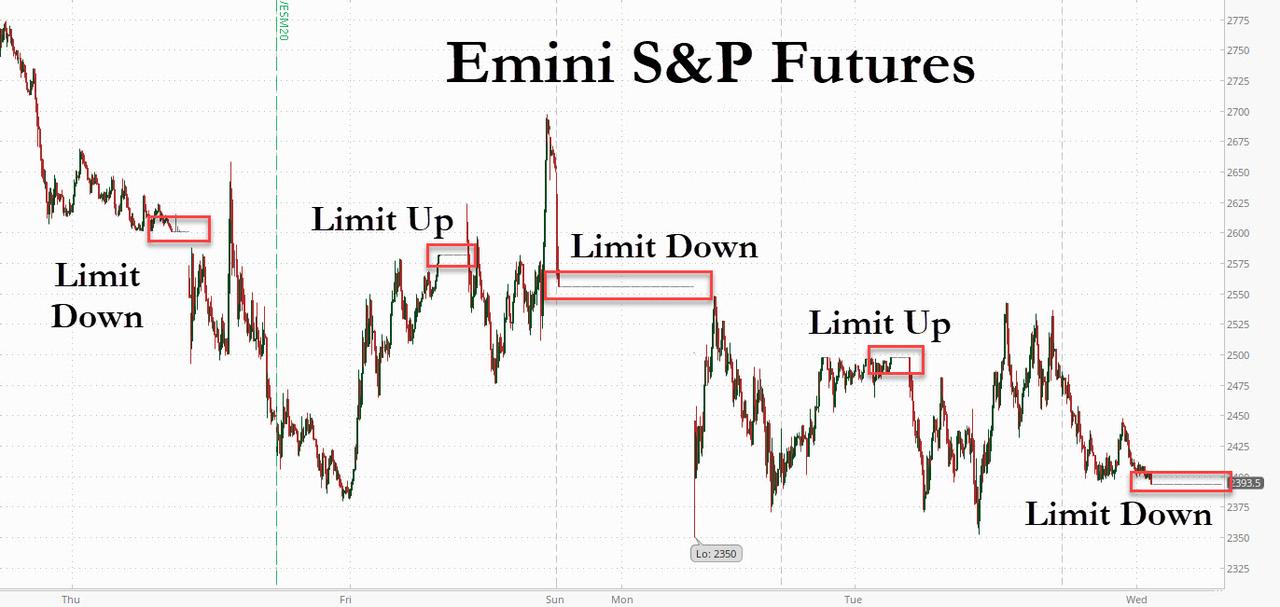 "A rise of 1,000 points in Dow is something you see only during a financial crisis. It is not a good sign," said Tomoaki Shishido, senior fixed income strategist at Nomura Securities. "A rise of 100 points would be much better for the economy."
"Another remarkable day in what is clearly fin-de-regime," Rabobank's global strategist Michael Every wrote. "Things have already irrevocably changed and whipsaw market action reflects that this is the case. The only issue is how much further they change from here, and hence where markets settle."
With the market rejecting both the Trump admin's latest $1.3TN fiscal stimulus proposal and the Fed's panicked attempts to restore stability, there was no place to hide and European stocks (which at least were not halted) plunged alongside US futures: the Euro Stoxx 50 plunged -5.2%, Dax -4.6%, FTSE 100 -5.1% with industrial-goods and construction companies leading the decline and telecoms the only sector in the green. The Stoxx Europe 600 Index fell 4.6% as of 10:30am in London, reaching a new session low, as miners, constructors and industrial stocks drop more than 6%.
Asian stocks also plunged, led by energy and finance, after ending flat in the last session. Most markets in the region were down, with Australia's S&P/ASX 200 dropping 6.4% and South Korea's Kospi Index falling 4.9%, while Thailand's SET gained 0.2%.
…click on the above link to read the rest of the article…