Having blown over two trillion yen since October in purchasing stocks (ETFs) in the open market to "support Japan's economy," markets are rife with speculation the Band of Japan (BoJ) could pledge next week to buy ETFs at a faster pace than the current commitment to do so by roughly 6 trillion yen ($58.12 billion) per year.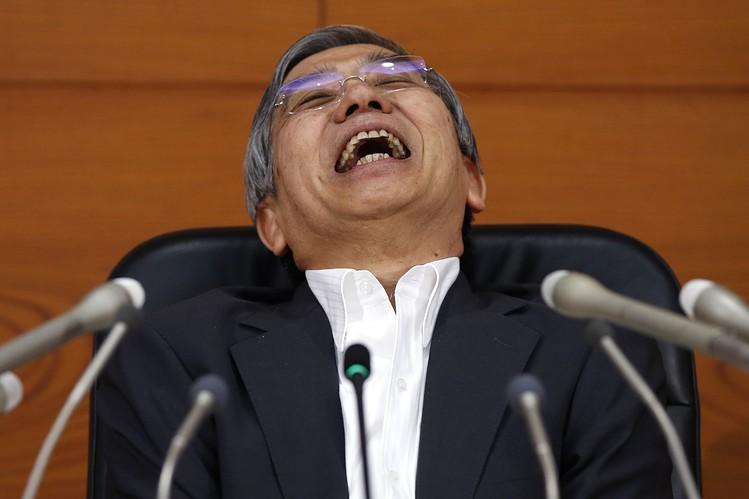 Following pressure from Japanese Prime Minister Shinzo Abe,
"Markets are making nervous movements amid uncertainty over the global economic outlook. Based on agreements made among G7 and G20 nations, the government will work closely with the BOJ and authorities of other countries to respond appropriately," Abe said in a meeting with ruling party executives on Tuesday.
Reuters reports that such a step is among options the central bank may consider if it approaches the ceiling as a result of aggressive purchases, according to sources familiar with the BOJ's thinking.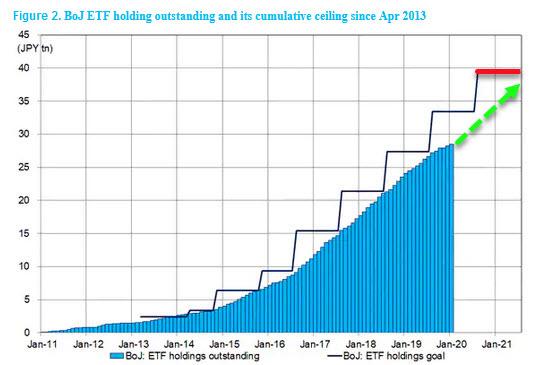 In a somewhat surprising moment of transparency for the Japanese central bank, BOJ Governor Haruhiko Kuroda told parliament the BoJ had bought a cumulative 2.04 trillion yen worth of ETFs since October last year.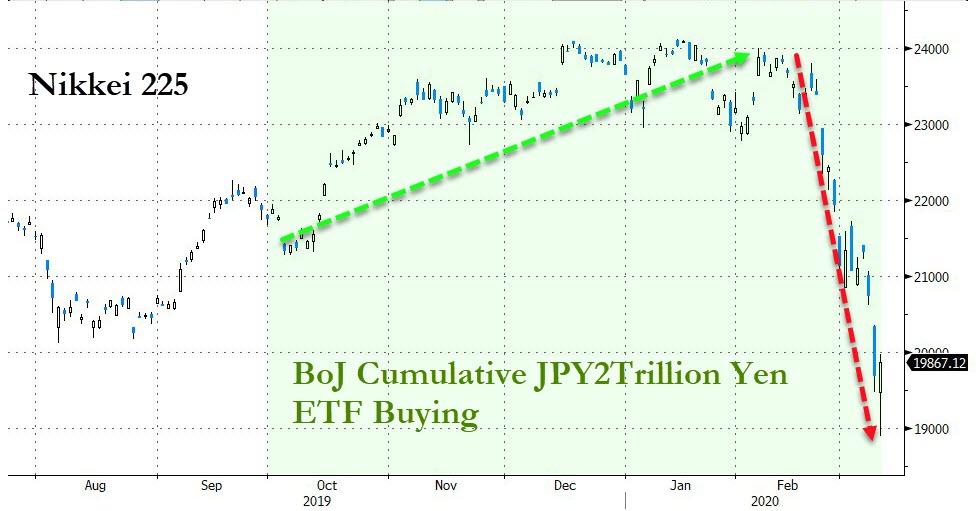 Kuroda also revealed the BoJ's own estimate showed its holdings of ETFs may incur paper losses once Tokyo's Nikkei stock average falls below 19,000 – 19,500. The Nikkei stood around 19,665 on Tuesday after briefly slipping below 19,000 in morning trade.
…click on the above link to read the rest of the article…