Our conversation with the renowned botanist turns to fire, money and manual work.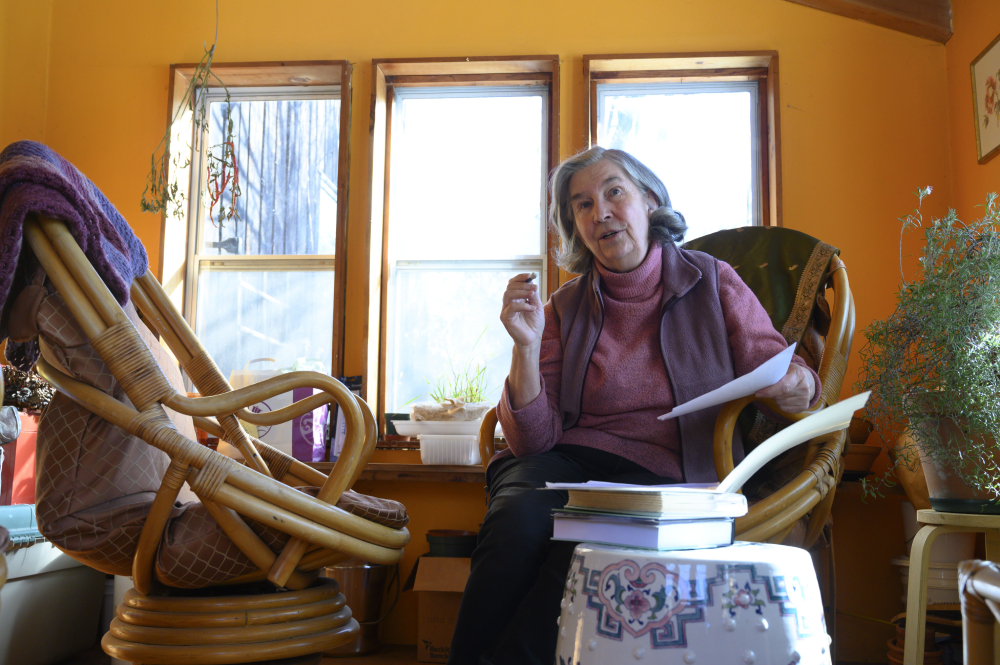 In early November, a California radio station in Marin County invited the world-renowned botanist to participate in a podcast about her new book To Speak for the Trees.
The book, already in its fourth printing, has much to say about climate change and the healing role of forests.
But the climate crisis rudely intervened as wildfires once again scorched their way across the populous state.
Just before the scheduled interview, she got an emergency call from the station, recalls Beresford-Kroeger.
"They said, 'Sorry we can't do the interview today because the studio is on fire. We're getting out of here fast.'"
At first she thought it was a joke. "They were telling me as matter of fact as though their studio goes on fire everyday. But this is the new reality."
So she wished them well. "You know that that the crisis is happening to them and you realize yours might be the next shot."
And there's the problem. Climate change has now appeared at everyone's doorstop in different guises; rising seas, longer king tides, melting ice caps, brutal fires, dying trees, failed crops, migrating peoples, rising food prices, monstrous storms, drying aquifers and absent politicians.
Beresford-Kroeger has been thinking about climate change for a long time.
She first thought about the issue in the 1960s while chatting with her bookish Uncle Pat about her fear of going hungry.
The two didn't have much money, and Beresford-Kroeger already knew what it meant to go to bed with an empty stomach. 
…click on the above link to read the rest of the article…